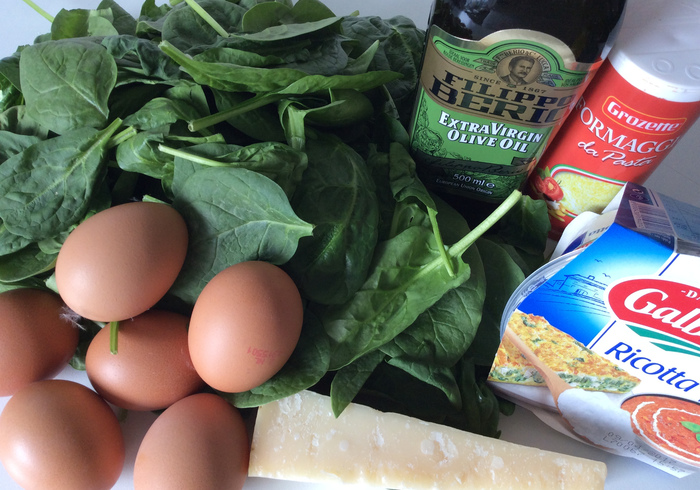 Shopping list for 6 helpings
6 free range eggs
200g spinache
110g rocket
30ml extra virgin olive oil
1 onion, chopped
500g ricotta
50g shaved parmesan
100g provolone
salt & grounded black pepper
500g frozen puff pastry
25g butter + 25g flour (to grease)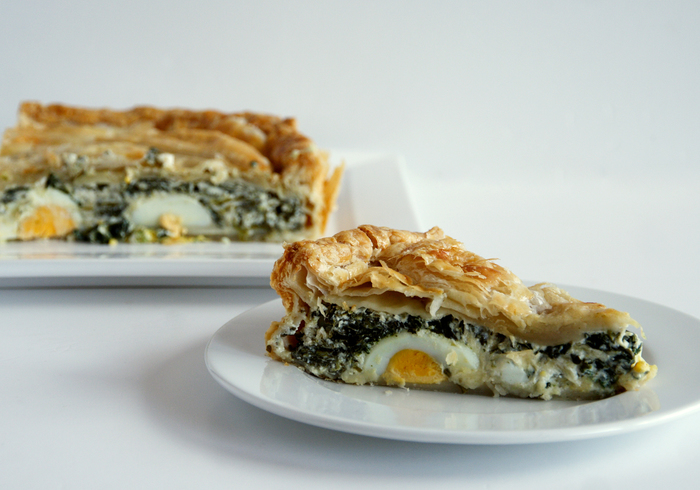 For lunch but also as a main course it is excellent, this torta! It is rich with all the cheeses, which also makes itthe dish high in calories. But at Easter the torta is worth to sin for!

How to make this savoury, Italian Easter pie (which actually tastes delicious the whole year round).
Preheat the oven to 200 ° C.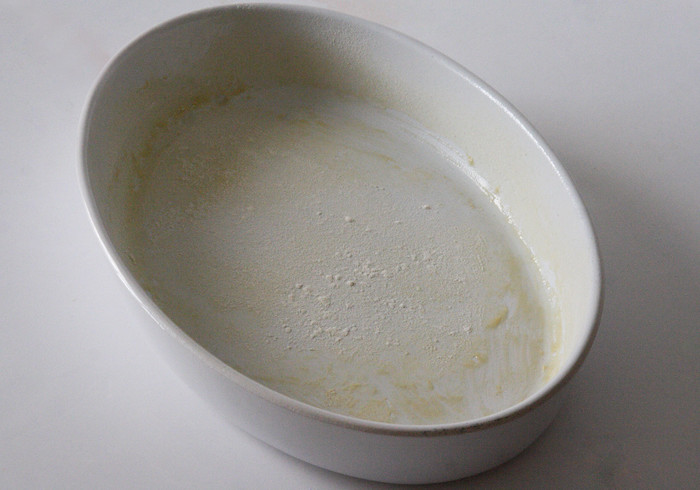 Grease an oven dish then sprinkle with flour.
Line the dish with puff pastry.
Prick holes into the bottom using a fork.
Wash and drain the spinache and rocket.
Wilt the spinach and rocket in adhering water, in app. 4-5 minutes. Drain and press out the water as much as possible. Chop the veg and place it in a bowl. Fry the chopped onion soft in olive oil and let it cool. Stir the onion into the spinache/rocket.
Add the cheese to the spinache mixture.
Stir in the provolone as well.
Stir in the ricotta and stir it until creamy.
Grate pepper and sea salt over the mixture and taste.
Boil 5 eggs for 10 minutes, peel then cut lengthwise in half.
Place the eggs in the oven dish, round side up.
Press the filling in between the eggs then fill up the pie.
Beat the remaining egg lightly with a whisk.
Brush egg on the rim of the pie so the lid will stick.
Cover the pie with dough, press the edges closed and brush on beaten egg.
Cut a cross in the middle so steam can escape while baking.
Place the pie in the middle of the oven, bake for 35-40 minutes.
The pie is ready when golden brown. Let it cool in the dish on a rack.
Serve the pie with a simple green salad and a cool Italian Gavi (dry white wine).