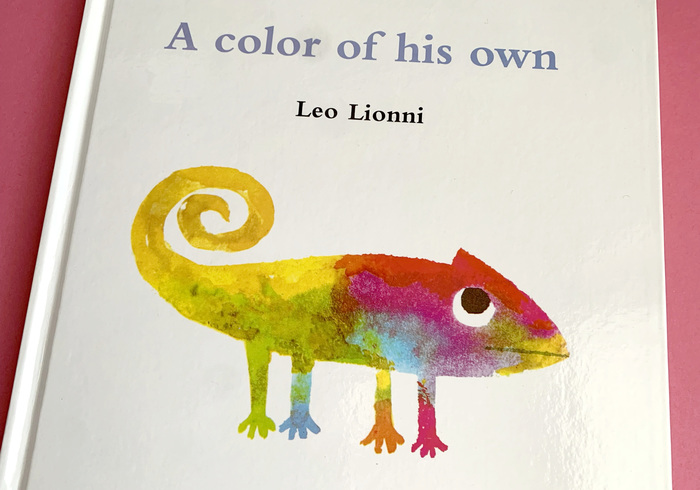 A color of his own
Author/Illustrator: Leo Lionni
Original language: English
Translated into Dutch: not
Published: November 2000
Publisher: Alfred A. Knopf
ISBN13: 9780375810916
Price: € 8.99 (HC)
Age: 4 - 7 years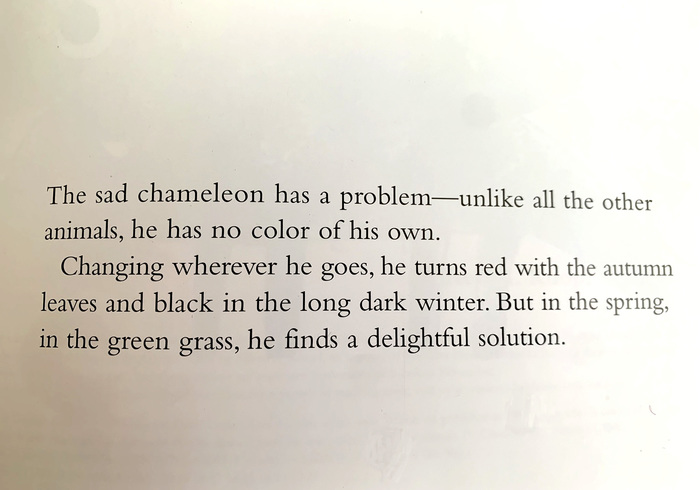 Leo Lionni, the author of A color of his own was born in Amsterdam in 1910. He was a graphic designer who later in life wrote and illustrated children's books. So is this brilliant children's book about a little chameleon who is sad because he has no color of his own. But at the end of the story everything turns out fine with him. It is a shame this book is not translated into Dutch.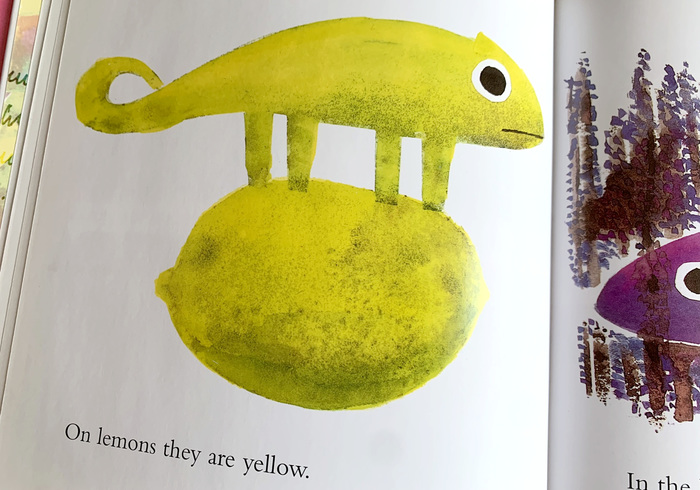 The illustrations are simple, clean, colorful and so beautiful. Look at the little chameleon's head, the expression is fantastic, you see him looking sad but also startled, hesitant and unsure. Then look at the last picture, how happy the little chameleon looks now.
3 brilliant twinkling stars for A color of his own by Leo Lionni, the snazzie readers (to) and their young listeners are fans of all his books!