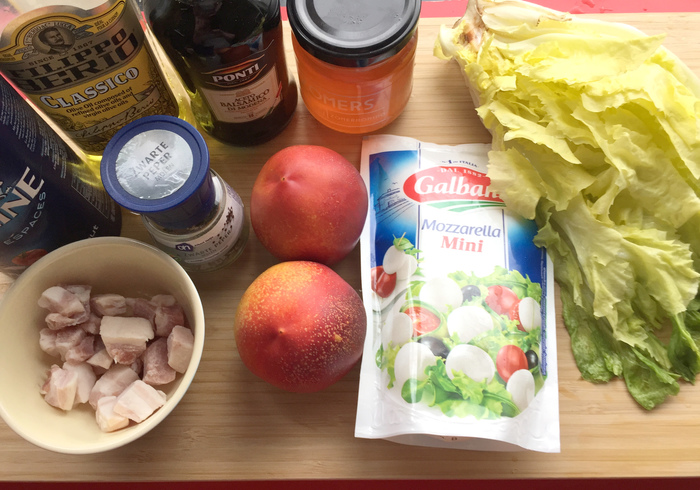 Shopping list
1 head of endive
2 nectarines
1 bag of mini mozzarella balls
100g bacon cubes
1 tablespoon clear honey
1 tablespoon white wine vinegar
2 tablespoons (extra virgin) olive oil
1 tablespoon of mustard
freshly ground black pepper & sea salt, to taste
1 tablespoon of sunflower oil
optional: a small red onion and a clove of garlic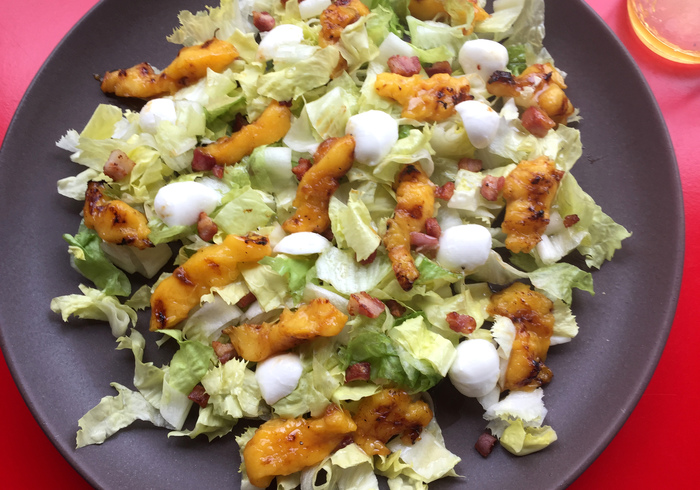 With a large head of endive, fresh from the farm via Rechtstreex, we went looking for an endive recipe. We already made endive with meat balls, which is very popular at snazzie, but only half of the endive head was used. The head was really mega and raw endive is so tasty, especially when it is just in season. Through a tip we came across an old recipe on Francesca Kookt. We rarely, if ever, make recipes from Dutch websites because every Dutchie already knows them but the recipe for her raw endive salad looked delicious.

How to make Francesca's raw endive salad with grilled nectarines
First the preparations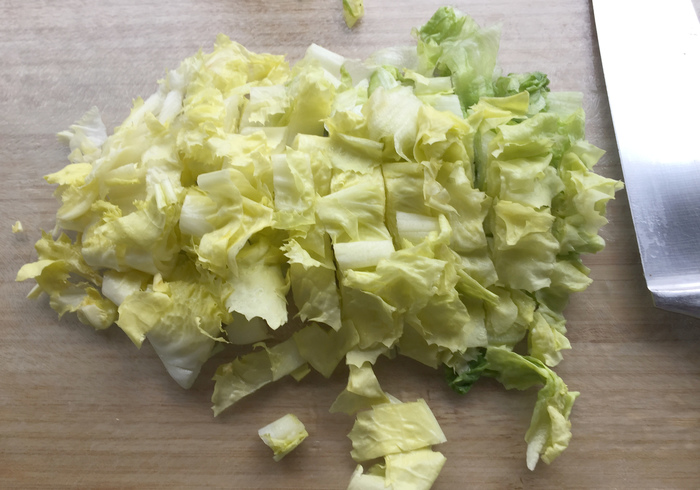 Wash it in icewater, drain it well!
Clean and cut the nectarines thickly.
Stir honey, mustard, olive oil and vinegar together.
Season the dressing with sea salt and ground pepper.
Stir the dressing until combined and put aside for later.
Heat the greased griddle.
Fry the bacon in it's own fat.
Our nectarins are slightly too ripe ;))
Place the endive on a large plate, sprinkle with cheese and bacon.
Top the salad with the grilled nectarines then pour on the dressing.
The salad was okay but not as tasty as we expected. A last-minute finely chopped red onion through the endive and a clove of garlic in the dressing brightened things up already. Next time we will replace the mozzarella with a more flavoursome cheese, the gummi balls were a bit bland. But that is just our opinion, please judge for yourself!