For Animal Day we want to spoil our Cat Princess with homemade tasty & healthy cat nibbles. While we are busy she is there (in the way) all the time, when we mix the sardines she comes already. Until the cookies go into the oven she stays nearby.
Bbut then the cookies have to cool and harden overnight. She gives up and goes to sleep, her second favorite activity, after eating. On animal day she has little interest, she prefers to sleep. Is she feeling offended? :D
How to make Cat Nibbles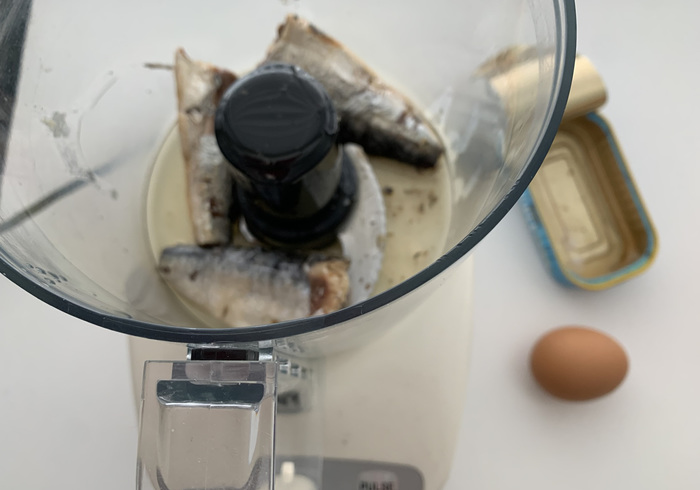 Mix the sardines in the food processor.
Add the egg and flour and mix it smooth.
Roll out the dough to a thickness of approximately 1cm.
Use a mini cookie cutter to cut out funny shapes.
Preheat the oven to 160°C
Place on baking paper on the baking tray.
Bake hard in 12 - 15 minutes.
Let the nibbles cool on the baking tray.
Store the cat nibbles in a tightly sealable box or a tin.
Our princess is now too lazy to look at our Animal Day surprise.
Oh well, she'll be there later! Happy Animal Day Puss!