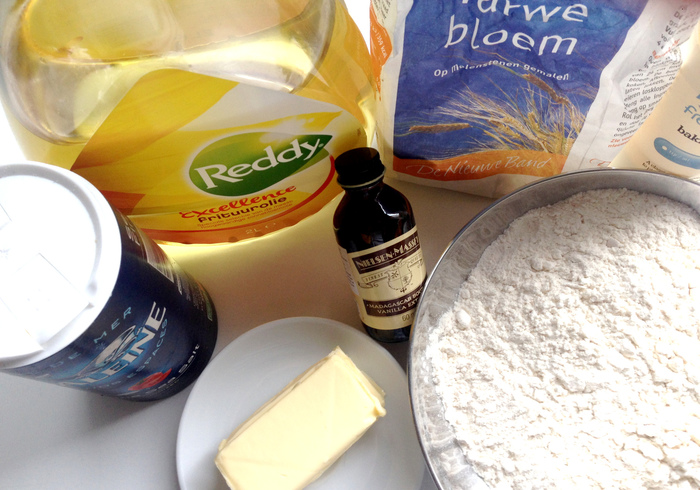 Shopping list
300 ml boiling water
50g of melted butter
1 teaspoon vanilla
250g of plain flour
1 teaspoon baking powder
a pinch of salt
at least 1 liter of sunflower oil (deep frying)
50g of fine sugar
1 teaspoon of cinnamon
vanilla ice cream (from yesterday or store bought)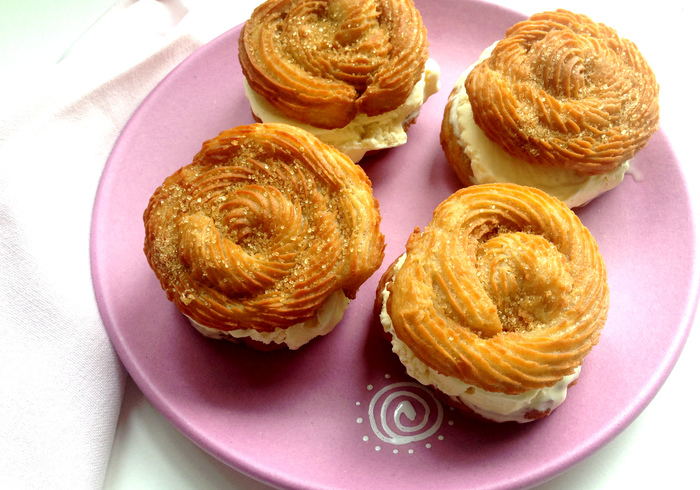 As we promissed yesterday, today we make festive churros ice cream sandwiches. With ice cream and churros you can not go wrong, they are two children's hits. Of course you should not eat them every week and you have to fry for a while, but then you have something special ;)

How to make churros ice cream sandwiches
Draw 10x10 cm squares on baking paper.
Sieve flour, salt and baking powder in a big bowl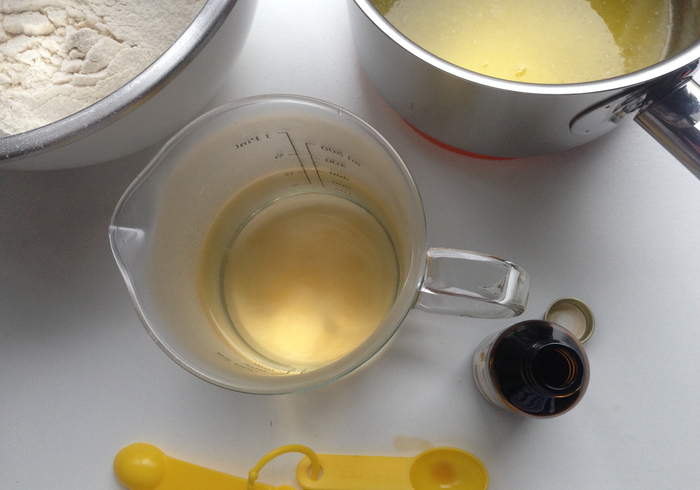 Add butter and vanilla to the hot water.
Stir it all firmly until combined.
Make a well in the flour mixture.
Pour the butter mixture into the well.
Stir with a wooden spoon until combined.
Stir firmly until the dough is lump-free.
Spoon the dough into a piping bag.
Use a large serrated piping tip to make the characteristic churros ridges in the dough.
Pipe dough circles on the paper squares.
Place the churros circles 1 hour in the fridge.
Heat the sunflower oil to 180°C.
Fry the churros until golden brown and crispy.
Sprinkle 4 churros thick with cinnamon-sugar then drain on kitchen paper until totally cooled.
Scoop an ice cream ball on 4 churros then flatten the ice cream and place the other 4 churros on top.
What a delicious dessert for Sundays!