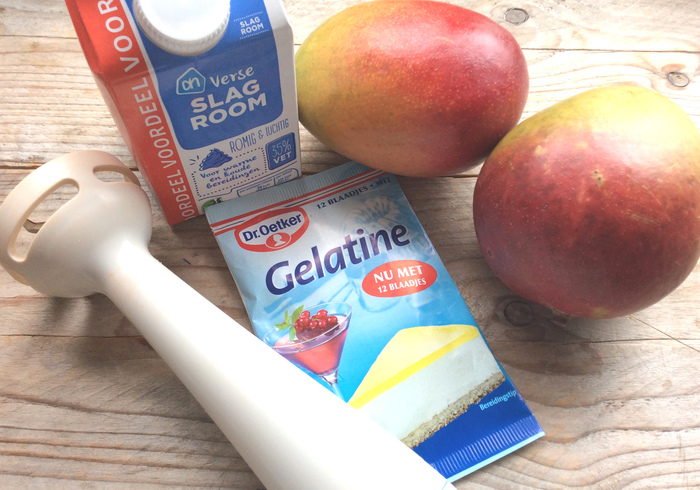 Shopping list
3 ripe mango's
125 ml hot water
85g sugar
6 sheets of gelatin
6 ice cubes
125 ml double cream
a few mint leaves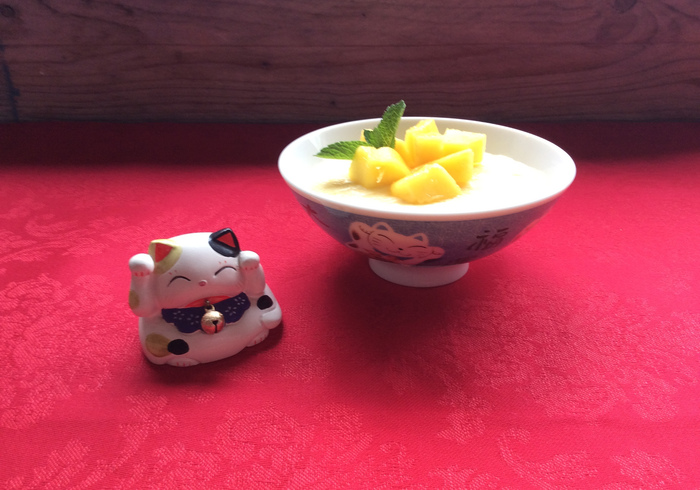 A fragrant Chinese mango pudding that tastes delicious is quickly made with this recipe, but ... it has to set for 3 - 4 hours in the refrigerator.

How to make Chinese mango pudding
Soak the gelatin in cold water until it is soft
Peel the mango's then cut them in chunks.
Blend 2.5 mango until it's a smooth puree.
Melt the sugar in the hot water.
Cut the remaining half mango in cubes, put them aside for garnish until later.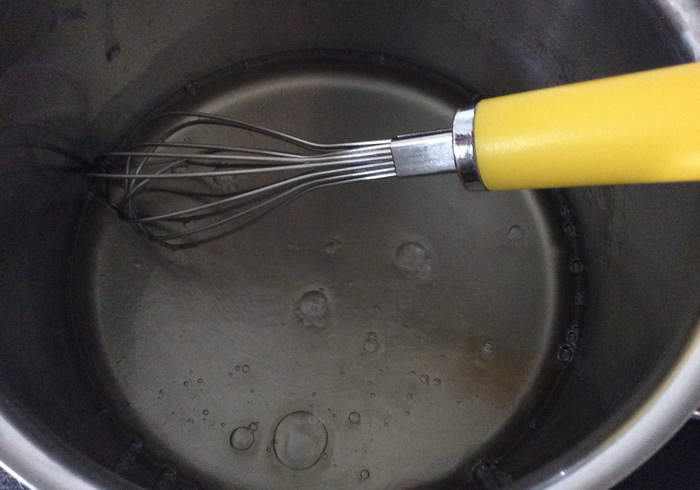 Dissolve the gelatin in the sugar water, allow it to cool.
Place the mango in a bowl, add ice cubes, cream and vanilla.
Add the gelatin mixture too, then whisk until combined.
Pour the pudding in bowls once the ice cubes have melted.
Place the pudding for 3 - 4 hours in the refrigerator to set.
Press cling film on the pudding, to prevent skin forming.
Serve the pudding with small mango cubes and mint leaves.