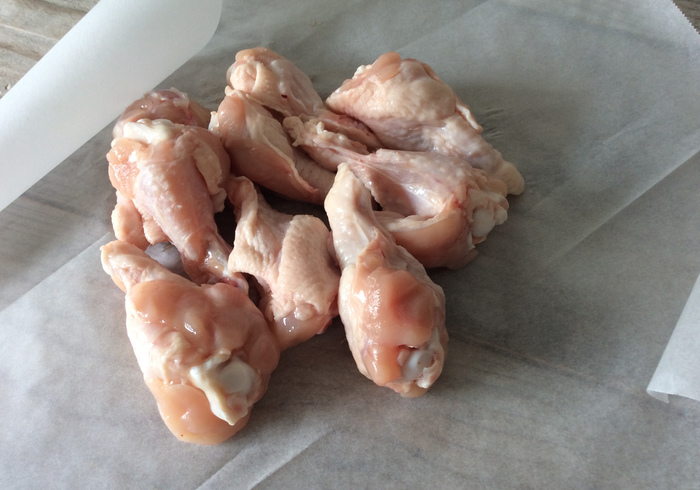 Shopping list
500g chicken wings
BBQ-sauce
1000g firm potatoes
mixed lettuce, tomato and radish
1 small shallot
sea salt & freshly ground pepper
olive oil and fresh lemon juice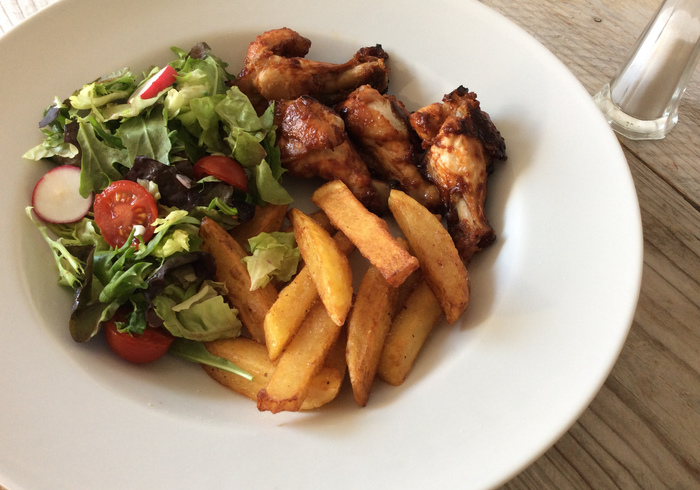 Yesterday we already made James Martin's bbq sauce, which is very delicious! We immediately coated the wings with it and placed them overnight in the fridge.
Today we carry on with Snazzie's tasty menu for Father's Day, chicken wings marinated in yesterday's sauce with chunky chips, your dad only has to be present on the 16th!
How to make snazzie's Father's Day menu
Coat the chicken with the sauce.
Cover the bowl with cling film.
Put the bowl overnight in the fridge.
Day two: preheat the oven to 200 ° C.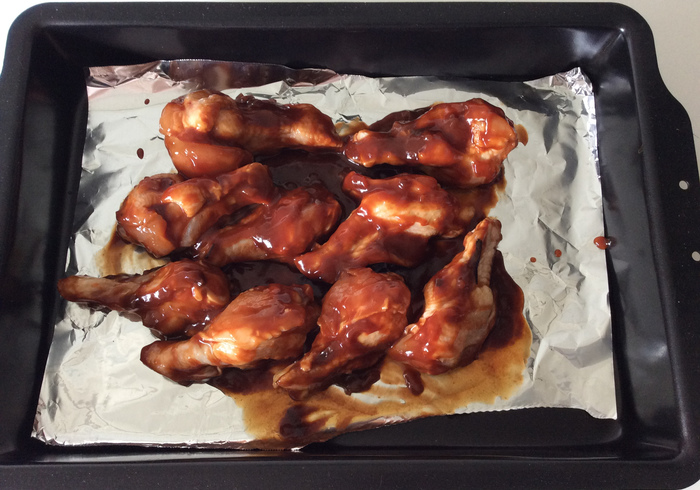 Place the wings in a baking tray.
Bake it brown in 30 minutes.
Turn the wings after 15 minutes.
Place the chicken on a hot plate.
While the chicken is in the oven we make chips, preheat the oil to 180 ° C.
Pre-fry the chips for 3 minutes.
Deep fry the chips for 4 minutes.
Make a salad with tomato, onion & radish.
Dollop mayonnaise on the side, yummy!
Snazzie wishes all of you a happy Father's Day on June 16!