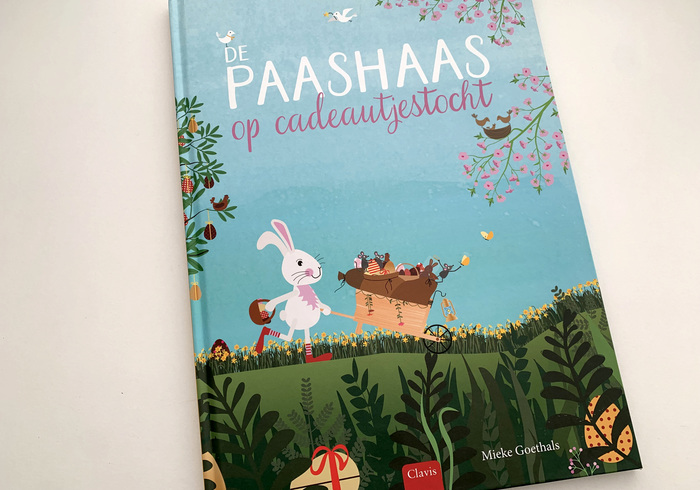 The Easter Bunny's Present Hunt
Author/Illustrator: Mieke Goethals
Original language: Dutch
Translated into English: not
Published: Maart 2021
Publishers: Clavis
ISBN13: 9781605376202
Price: € 17.95 (HC)
Age: 4 years and up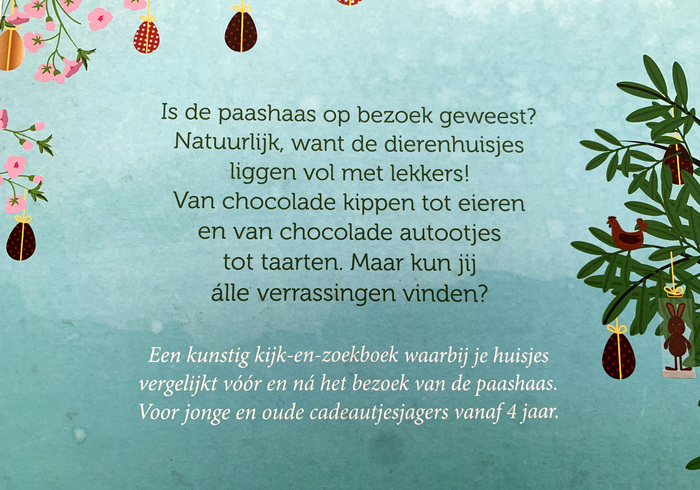 The Easter Bunny's Present Hunt is a look and find book by the Flemish children's book author and illustrator Mieke Goethals. There are many animals in the story who live in the forest, in the jungle, in the snow and under water. But wherever the animals live, the Easter Bunny hides presents for them.
The drawings are cute, with lots of sweet hares, fun mischievous mice and all kinds of other funny animals, such as little monkeys, frogs and lamp fish. The search plates are very detailed, there is a lot to see and search for in this book!
3 bright shining stars for The Easter Bunny's Present Hunt from all the snazzie look and find fans!