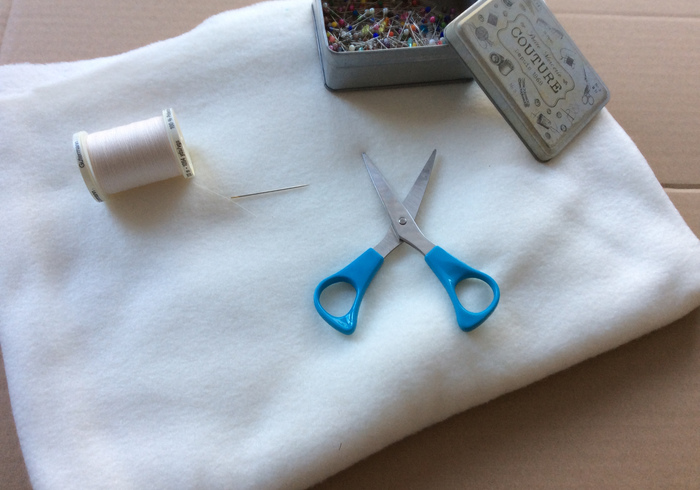 What do you need?
printed pattern (download the PDF)
off-white fleece
needle & yarn
fiber fill
black embroidery yarn
embroidery needle
scissors
pins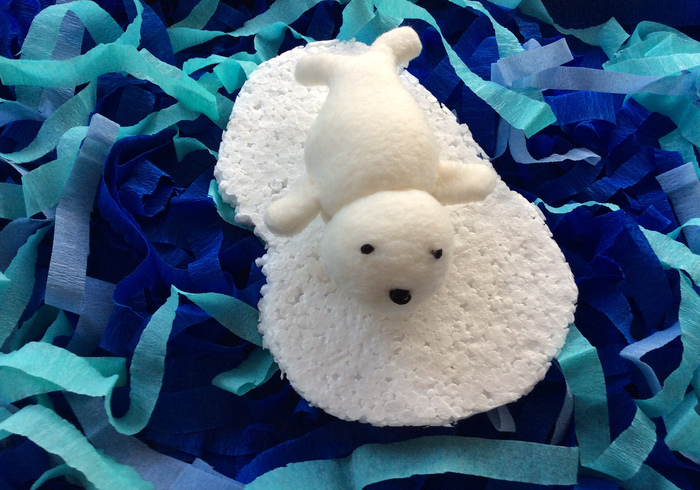 We make a baby seal to use in the Sinterklaas surprise we'll be making soon. But as just a cuddly toy it is supercute too! TIP! Mind you fold and sew the fabric with the good side (the soft fluffy side) on the inside.
How to make a baby seal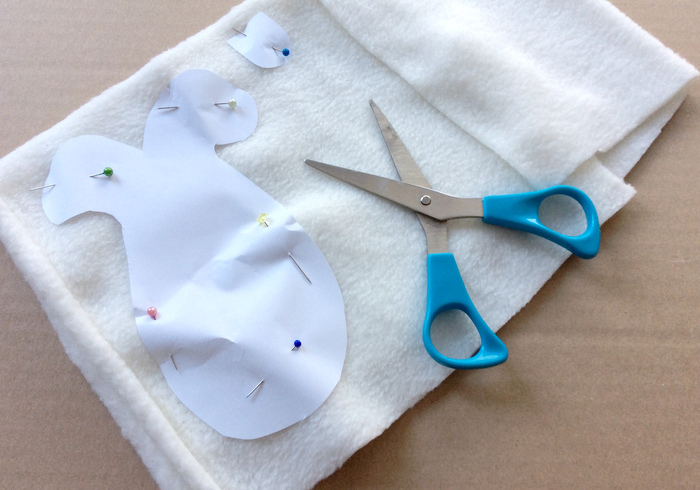 Cut out the pattern, pin it on to double folded fabric.
Cut out all the parts from the fabric, the front fin twice.
Remove the pattern, pin all parts together again.
Stitch the body together with little stitches.
Leave an opening on the front to stuff the seal.
Tie off and turn de seal inside out.
Press the tail fins gently out using a chop stick.
Stuff the seal, using the stick.
Close the front opening neatly.
Stitch the front fins around.
Loop yarn around the head, pull it tight and knot it.
Emboider a face on to the seal's head.
Now put it in the ocean, the baby seal is ready to swim!
Have fun at school on December 5th!