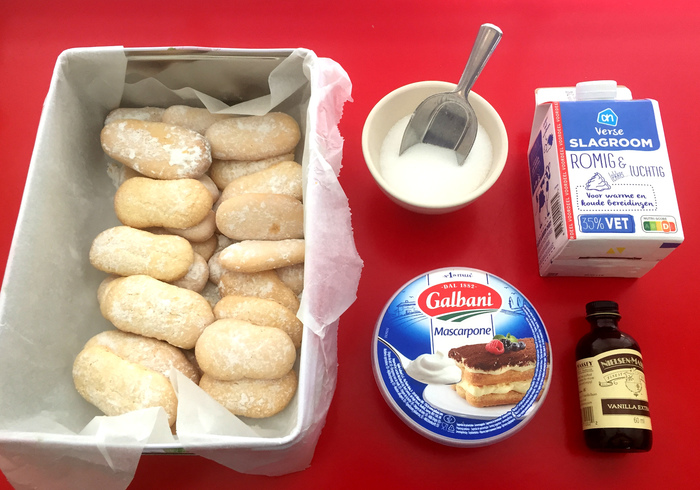 Shopping list
75g caster sugar
1 teaspoon vanilla extract
savoiardi or lady fingers
500g strawberries
200g double cream
2 tablespoons caster sugar
200g mascarpone
a ribbon
a round baking tin of --cm ø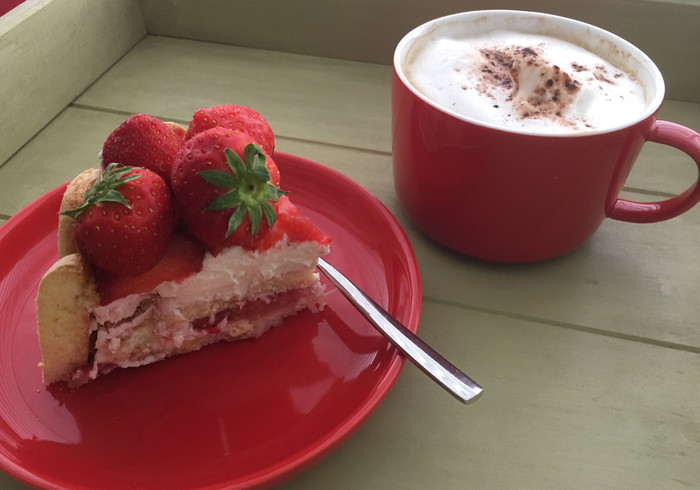 Making a French Charlotte does not require much kitchen experience, there is no baking involved. This is also a great recipe to make with your mini monsters. Use a packet of store bought lady fingers or bake them yourself (That's what we did).
How to make a French strawberry Charlotte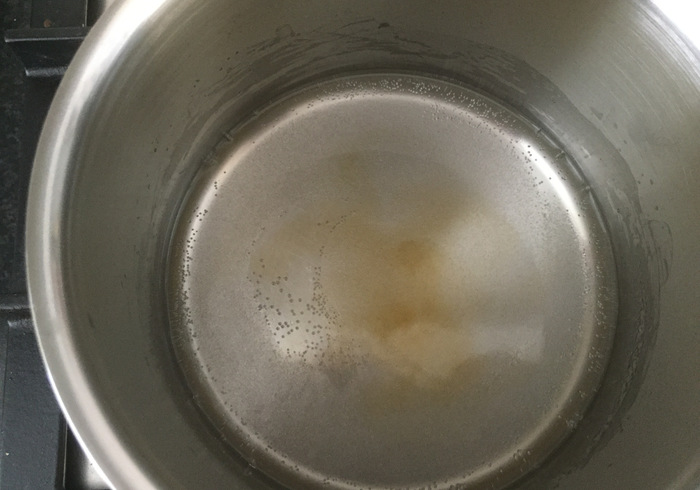 Pour 50ml water in a saucepan, add sugar and vanilla.
Bring the water mixture to the boil.
Snij de onderkant van de Savoiardi recht af.
Dip the biscuits into the cooled sugar syrup.
Stick the biscuits together in the round baking mold.
Fill up the bottom of the baking tin with savoiardi.
How to make the strawberry filling
Beat the cream with the sugar stiff, stir in the mascarpone.
Cut 150g strawberries in small pieces.
Stir the strawberries into the cream mixture.
Spoon the strawberrycream into the Charlotte.
Make another layer with savoiardi and strawberry cream in the same way
Cut 100g strawberries in slices.
Place the slices on the top cream layer.
Place the Charlotte in the refrigerator to set.
Remove the Charlotte after --hour from the fridge, slide the form off and tie a ribbon around it
Place the remaining strawberries on top of the Charlotte
Cut liberal pieces from the Charlotte.