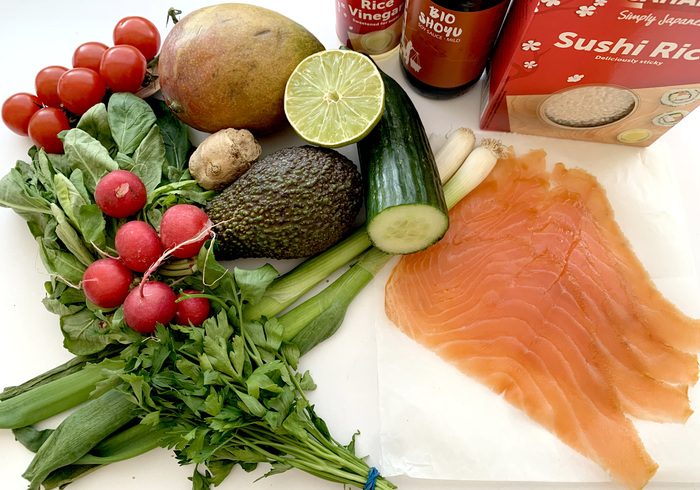 Shopping list
Poke bowl
200g sushi rice
200g smoked salmon
salad
100g cherry tomatoes, quartered
½ bunch radish, thinly sliced
1 spring onion, in rings
½ cucumber
½ avocado, sliced
½ mango, diced
Sauce
4 tablespoons hoisin sauce
4 tablespoons soy sauce
2 teaspoons olive oil
1 cm fresh ginger, finely grated
2 tablespoons spring onion, finely chopped
2 tablespoons coriander, finely chopped
Topping
2 tablespoons lime juice
1 tablespoon sesame seeds, toasted
Today we eat tasty and healthy and we (almost) do not have to cook. We make a Poke Bowl with smoked salmon and lots of fresh vegetables. Moreover, the Poke Bowl is a beautiful sight to see and what looks good ... ;))
How to make the Poke Bowl
Preparations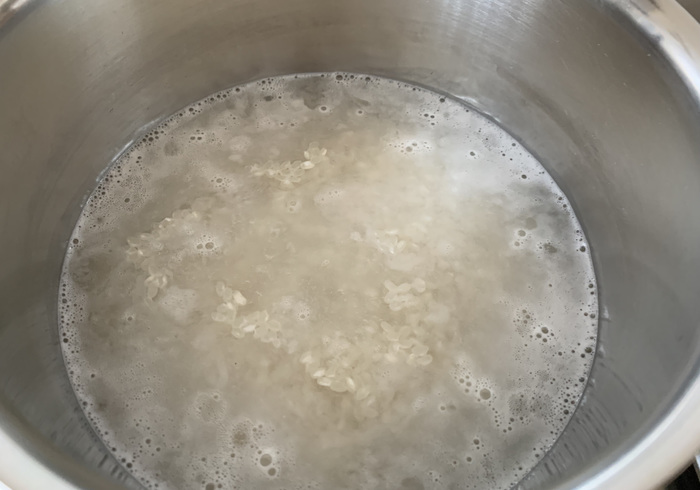 Cook the rice as explained on the packet and let it cool.
Wash and drain the vegetables.
Grate the fresh ginger finely, 1 or 2 teaspoons, to taste.
Cut the vegetables in slices, fruit in cubes and herbs finely.
Stir the ingredients together.
Set it all aside for now.
Divide the rice over the bowls.
Place the vegetables on top.
Sprinkle lime juice over it.
Add the fruit and salmon as well.
If desired, sprinkle sesame seeds over your poké bowl.