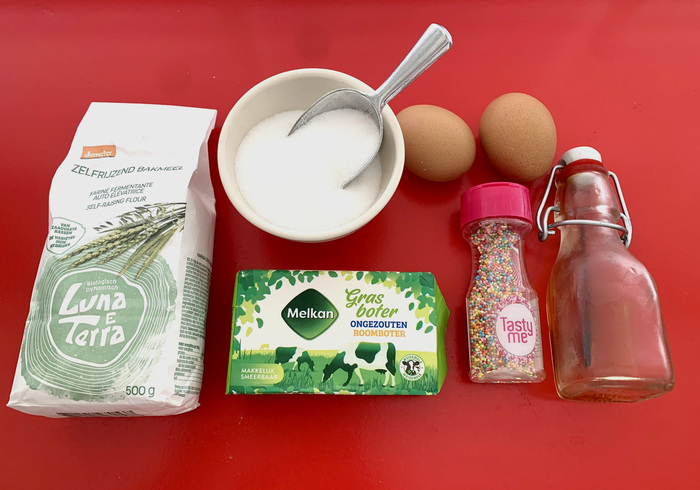 Shopping list
200g butter
200g fine sugar
4 large free-range organic eggs
2 teaspoons vanilla extract
200g self-raising flour
100g colored sprinkles
For the buttercream
375g soft butter
750g icing sugar
2 teaspoons vanilla extract
To decorate
50g icing sugar
50g cornflour
fondant icing, white and black
food coloring, pink and blue
coloured sprinkles
edible glitter
We baked Unicorn cupcakes for a little birthday girl, we made 12. The mini monsters loved them and they smelled so delicious too! So today we're making an extra 6, for the mini-monsters.Now we're making half the recipe.
How to make Unicorn cupcakes
Day 1 - the preparations
Make the rolfondant ears, eyes and horns a day early, so they can dry overnight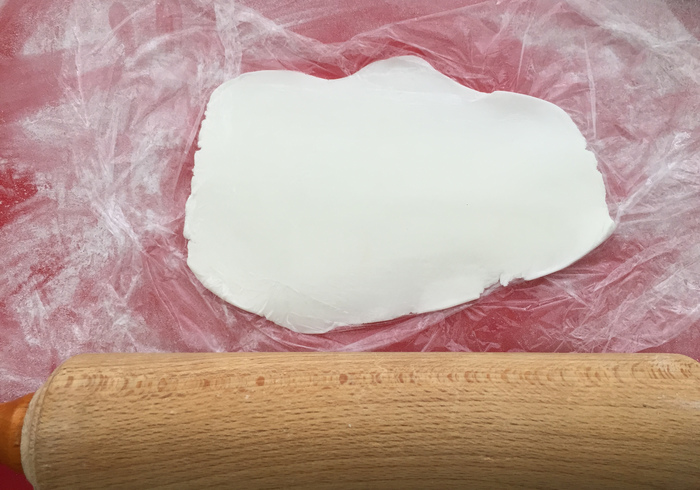 Roll out the icing thinly.
Cut white ears and pink inside ears from fondant icing.
Roll eyes and horns then twist horns.
Allow the icing to harden in the fridge overnight.
Stick the inside ears on the outside ears with a drop of water
Day 2
Mix the butter with the sugar until it is fluffy.
Add thebeaten egg, a little at a time.
Whisk until it is a creamy mixture then add the vanilla.
Beat a minute more then schrape the edges clean.
Add to the mixture in parts.
Beat until the mixture is smooth.
Preheat the oven to 170°C / 150°C (fan)
Fold sprinkles into the batter
Spoon the batter into the cases.
Bake the cupcakes 20 - 25 minutes.
Cool the cupcakes on a wire rack.
How to make the vanilla butterceam
Beat the butter and sugar until pale and fluffy.
Beat in the vanilla and scrape the edges of the bowl clean.
Spoon a dollop of buttercream on the cupcakes.
Smoothen the top of the cream using a palet knife.
Set the cupcakes aside in the fridge for a few hours.
The leftover butter cream as well.
Take the cupcakes from the fridge.
How to decorate the cupcakes
Stir the icing sugar into the cornflour.
Rub the cornflour mixture on your hands.
Smoothen the domes on the cupcakes.
Roll the icing fondant thinly and cut out circles.
Place a circle on top of the cupcake and strech it a little.
Rub the circle gently smooth.
Colour half the buttercream pastel pink.
Colour remaining buttercream light blue.
Pipe rosettes on and stick on the fondant icing.
Dust the Unicorns with sprinkles and glitter.
We have a lovely cup of tea with our Unicorn cupcakes and a funny book. So what if it rains outside, we don't care!