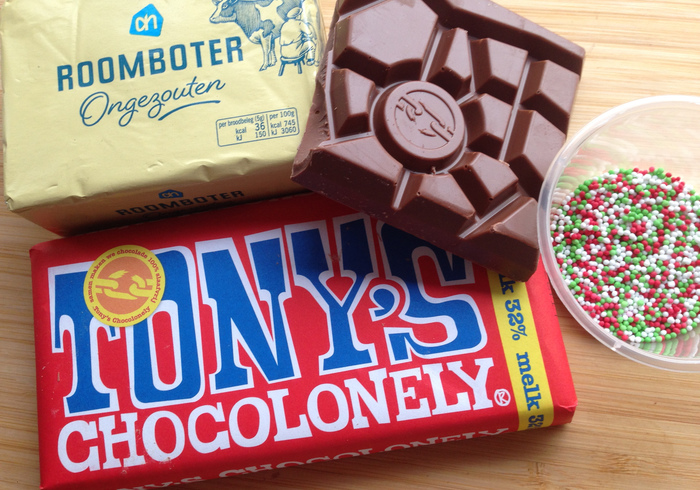 Shopping list
250g Tony's chocolate (flavour to your choice)
75g butter, room temperature
coloured sprinkles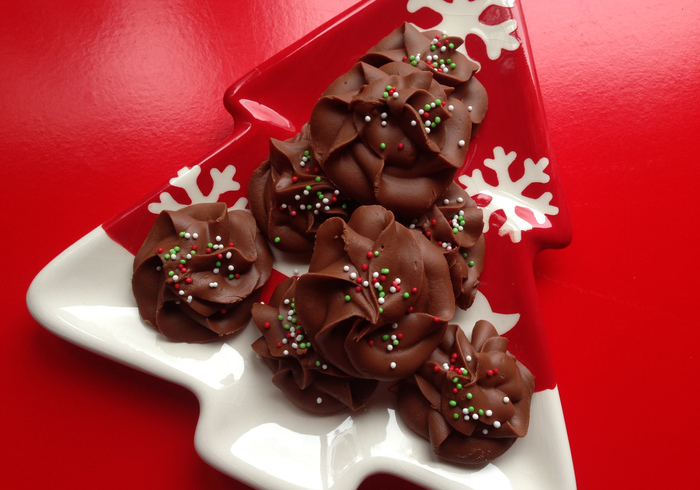 Primary school was out early yesterday, at 12.00h already, because today the Christmas holiday starts. A nice little job to keep the kids busy with is making these cute Christmas chocolates. They are easy to make and ready quickly. All the mini-monsters really enjoy working with the piping bag and it gives such a great result! Then we have a tasting and we start the festive packing, we make Christmas presents for mums and grans!
The recipe is for 12 pieces, more if you make the chocolates smaller. It is also nice to make them from different colours of chocolate.
How to make Christmas chocolates
Cover a tray with baking paper.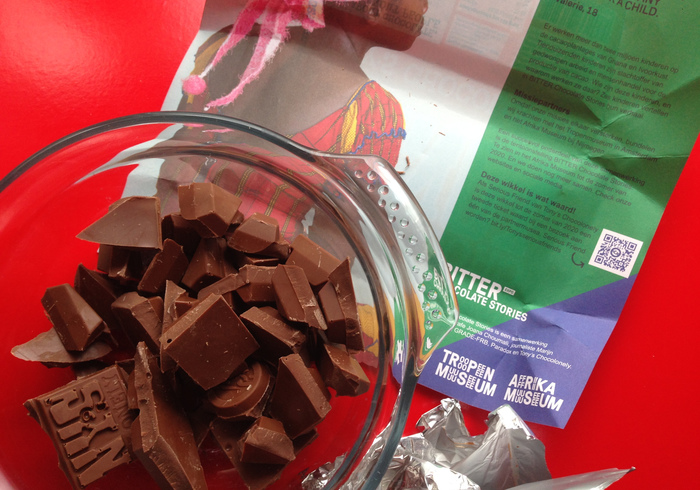 Break the chocolate into pieces in a fireproof dish.
Melt the chocolate au bain marie.
Meanwhile, beat the butter until creamy.
Stir the chocolate and remove it from the heat.
Add the fluffy butter to the choclate
Stir the butter into the chocolate.
Place the piping bag in a tall glass.
Spoon the chocolate in the piping bag.
Pipe 12 nice even wreaths.
Place in the fridge to set
We look for nice bags, festive ribbon and cards.
The presents look great, everybody is happy!