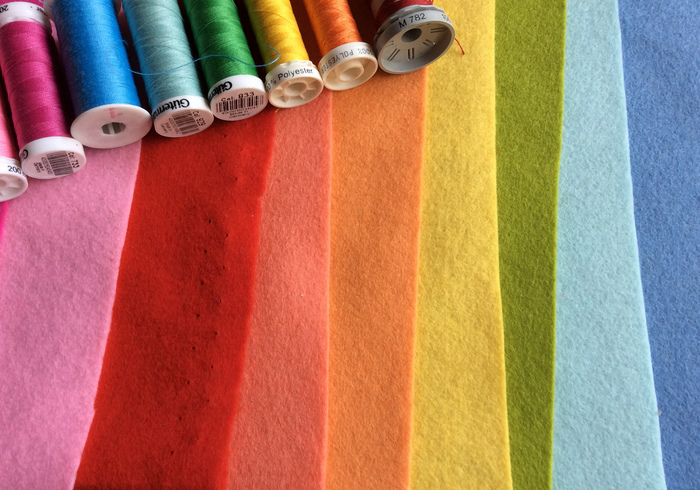 What do you need?
white felt
felt in various colours
matching yarn and needles
fiberfill, fluff
miniature buttons
embroidery needle and thread
lots of snaps
wooden beads
ribbon
a hole puncher tool
Lege cel...
Today we do the last work on the Hello Kitty Quiet Book, we make the three dolls and their clothes. This is relatively little work because everything is small, but once you are busy you will see that there may be some more things to be done ...


How to make the dolls and their clothes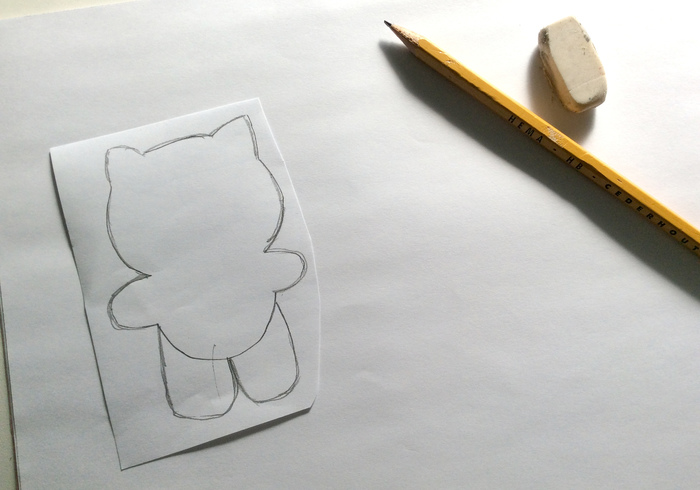 Pin them on double white felt.
Sew the figures all around closed using the blanket stitch but leave a small opening, to fill.
Sew the filling hole closed.
Draw faces with a marker.
Look at the pattern to check the proportions of the faces, draw the faces thinly on the felt then emboider over it.
When the faces are ready we make the clothes.
Cut and sew the dresses according to the patterns.
Make matching bows & flowers with snaps on the back.
We make purses of wooden strawberry beads.
Make various items for the dolls like extra bows in various colours.
Sew half a snap on the ears, so the dolls can change bows and flowers.
Also make flowers to wear on the ears and little purses to hang around their neck.
You do not have to buy little buttons, you can embroider on the dresses or keep them plain.
We also make a nighty for Kitty.
Press holes then lace a ribbon through.
Sew on the kids name if you like.
Have lots of fun with your Hello Kitty Quiet Book!