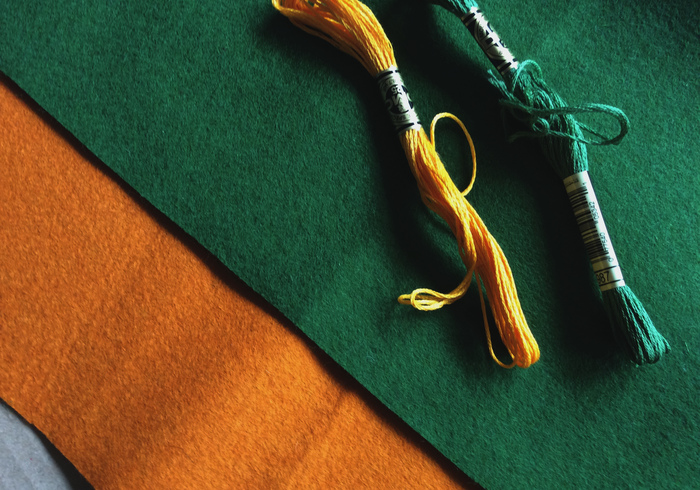 What do you need?
Martha Stewart pattern (download)
pins
woolen felt in an Autumn colour
matching embroidery yarn
big needle
pencil
scissors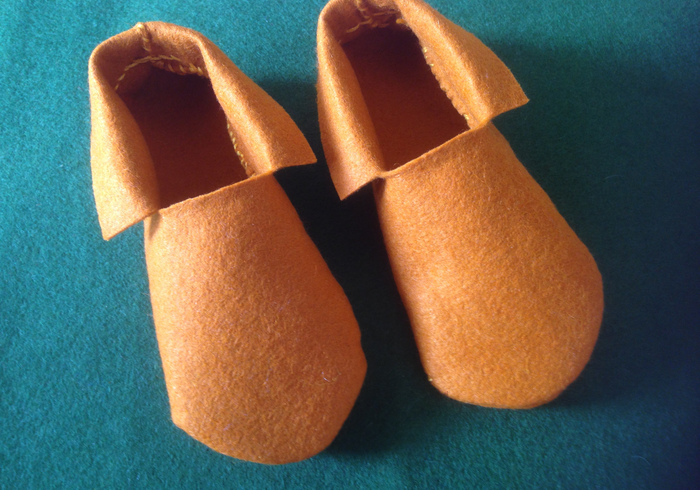 The elf slippers by Martha Stewart's stylist are adorable, so we started right away! The sewing by hand is easy, the older mini-monsters can do it on their own. The slippers are quickly made. If you want to sew even quicker and with invisable stitching then use a sewing machine.
Note: The pattern is made for narrow feet, therefore, make a perimeter of the real little foot. Then you are sure that the slippers fit ;)
How to make the slippers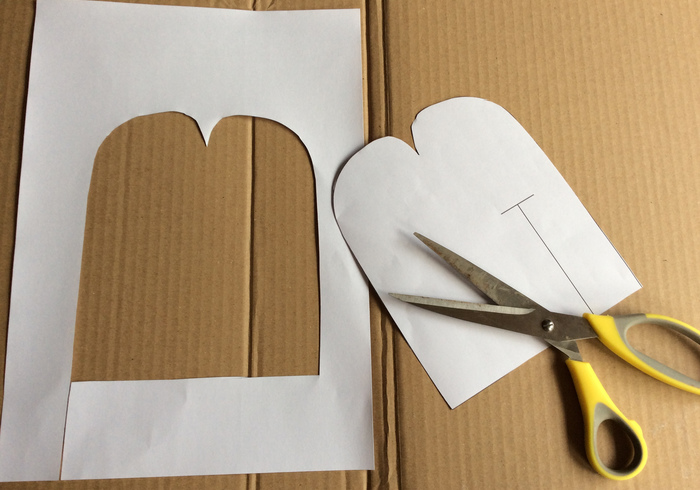 Cut the pattern out of the felt.
Cut the slits on the right.
Fold the felt in hald, left under right.
Pin the open side of the slipper closed.
Close the slipper with the wipstitch up to 1.5cm.
Stick in a pin then cut off the end on both sides.
Place a glass on the remaining flap, trace it.
Now the slipper ends in a neat bow.
Lay the slipper flat then cut off the bow on the pencil line.
Pin the back end of the slipper closed.
Sew the back side together.
Turn the slipper inside out.
Fold back the edge of the slipper.
Sew the second slipper the same way.
Don't forget to turn the pattern, fold right under left!
The slippers are ready for a little elf!