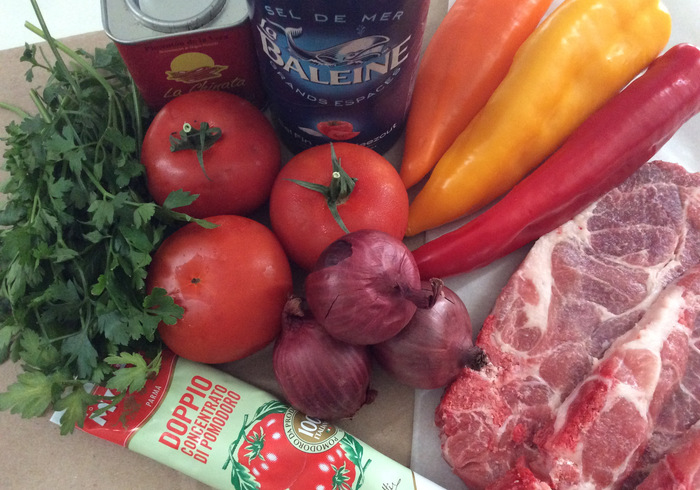 Shopping list
600g pork steak
2 tablespoons olive oil
3 small red onions, chopped coarsely
2 tablespoons paprika powder
2 tablespoons tomato puree
a big splash of boiling water
3 pointy peppers, chopped coarsely
3 large tomatoes, chopped chunky
black pepper & sea salt to taste
fresh flat parsley, chopped
1 tablespoon cornstarch & 2 tablespoons water
rustic bread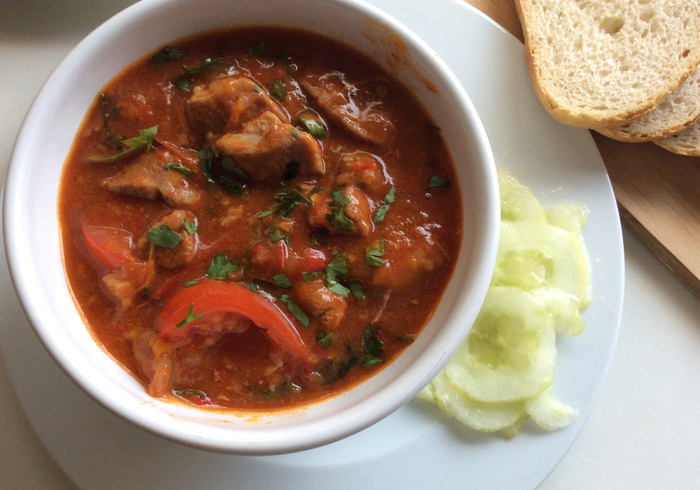 A Hungarian stew tastes extra delicious on bleak, cold January days. The paprika in this stew gives you a warm and satisfied feeling. That is nice coming home to!


How to make a Hungarian stew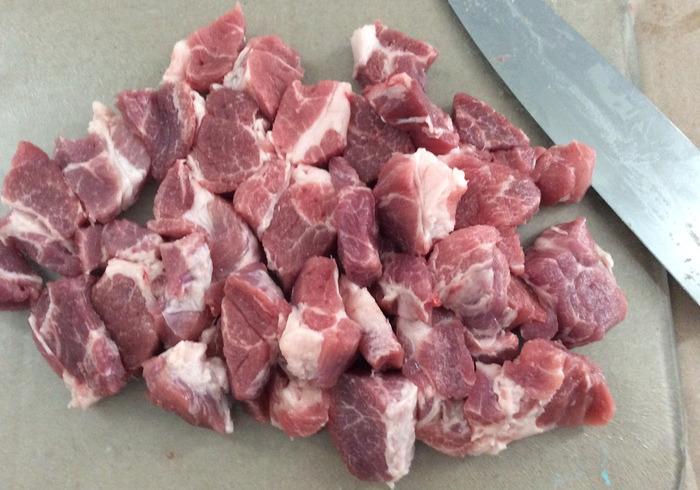 De-bone the pork steaks then cut in large cubes.
Fry one chopped red onion soft and light brown in olive oil.
Stir 2 tablespoons of paprika powder into the fried onion.
Stir in the pork cubes as well, fry them lightly.
Cover the meat in boiled water, stir in tomato puree then let it stew for 1 hour.
Add after 1 hour the chopped peppers, onions and tomatoes.
Season the stew with freshly ground black pepper, sea salt and parsley.
Stir the cornflower with the 2 tablespoons of water then stir it into the sauce.
Bring the sauce to the boil again then let it thicken to half the volume in +/- 20 minutes.
Ladle the stew into generous bowls, sprinkle on parsley and serve with rustic bread.
For a change you can also serve the Hungarian Stew with mashed potatoes or rice, but with bread you can easily mop up all the tasty sauce.
TIP! Thin cucumber slices seasoned with sea salt & freshly ground pepper, extra virgin olive oil and lemon juice give a fresh accent to the stew.

Enjoy!