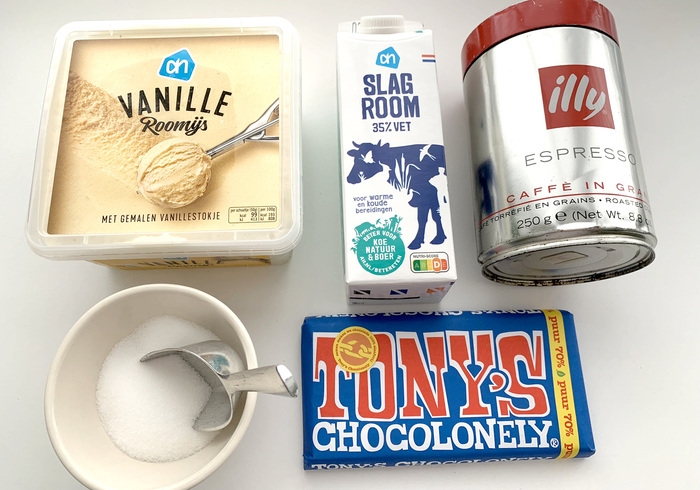 Shopping list for 2
100 ml double cream
½ tablespoon sugar
4 scoops of vanilla ice cream
100 ml strong espresso, cold
a piece of dark chocolate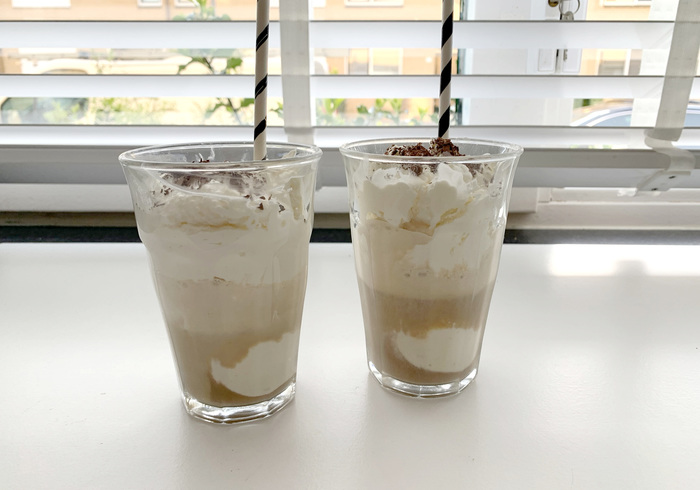 We make a super tasty ice coffee for dad, easy to make and quickly ready. That's great because then we can all eat our dessert together. The coffee is not added for the mini-monsters, they simply get super yummie ice cream!
How to make ice coffee for dad
First the preparation, the mini's help!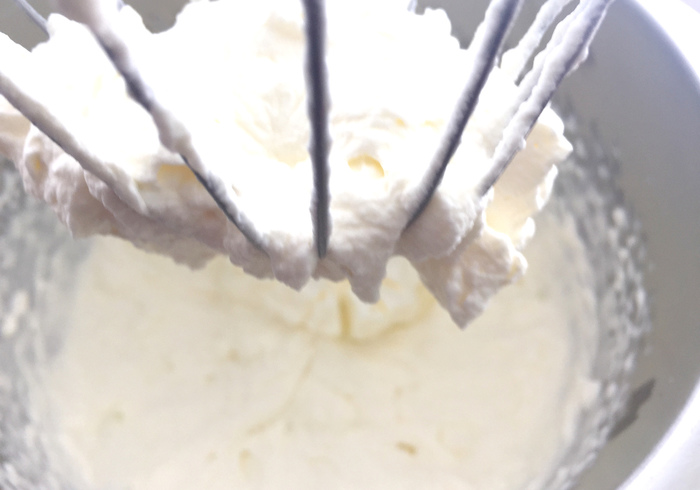 Beat the cream but not to stiff!
Brew espresso and let it cool.
Then put it in the fridge.
The mini-monsters whip the cream, press the button on the coffee machine and measure the amount of coffee.
The whipped cream goes immediately into the fridge, when the coffee has cooled it goes in too. Meanwhile mom is grating chocolate.
We put the ice cream out of the freezer and now we go and have our nice meal
Scoop 2 balls of ice cream per glass.
Divide the coffee over the ice cream.
Spoon whipped cream on top.
Sprinkle with grated chocolate and stick in a straw.
Now we serve and make dad happy!