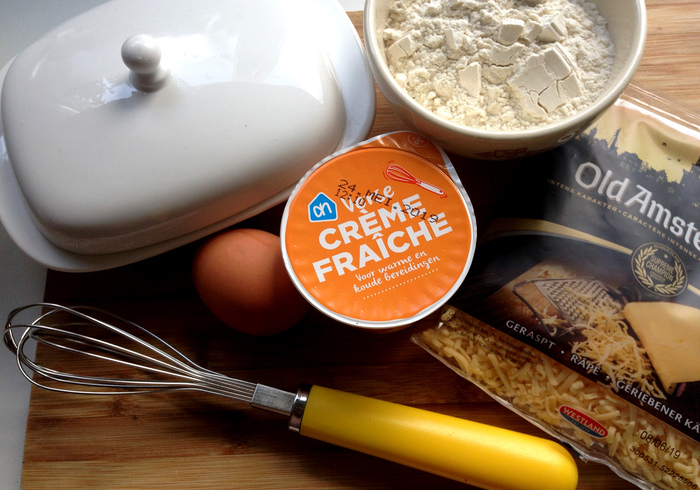 Shopping list
25g all purpose flour
3 handful's grated cheese, ripened
salt & pepper to taste
1 free range egg
125 ml crème fraîche
25g butter

optional: tomato, parsley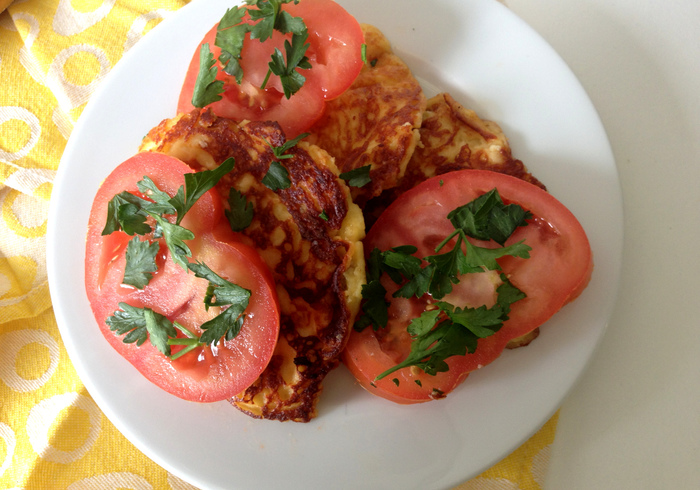 As promosed: a recipe from the Fokke & Sukke cookbook by Corry Duquesnoy & Margriet Mulder. These mini cheese pancakes are a delicious snack on the weekend, but they also taste very good at lunchtime ;) Quickly ready and deliciously savory, we used old cheese! Also nice, this delicious lunch will cost you only +/- 1.70 euro per person.

How to make the mini cheese pancakes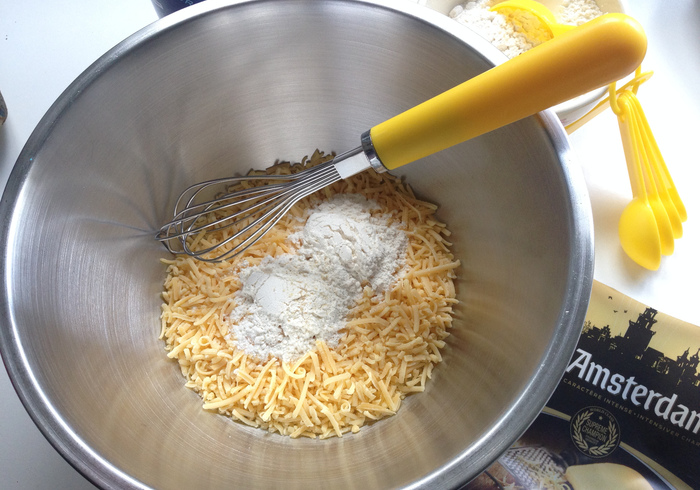 Stir cheese and flour until combined in a large bowl.
Stir in sea salt and freshly grounded black pepper to taste.
Beat the egg lightly with a whisk.
Stir egg and crème fraîche into the flour/cheese mixture.
Cover the bowl with a clean tea towel and leave the batter to rest for 10 minutes, at room temperature.
Wash and slice the tomato then wash and chop the parsley.
Stir the batter, when to thick stir in 1 tablespoon of milk.
Heat the butter then ladle in 3 big spoons of batter, separately.
TIP! We thought it handy to keep the pancakes separate by using the serving rings.
Bake the pancakes on medium heat in 3 minutes per side brown.
Flip the pancakes over then bake the other side in the same way.
Repeat this until the batter is finished. Make the cheese pancakes extra healthy by serving them with the tomato slices and parsley. Also serve crudités on the side.