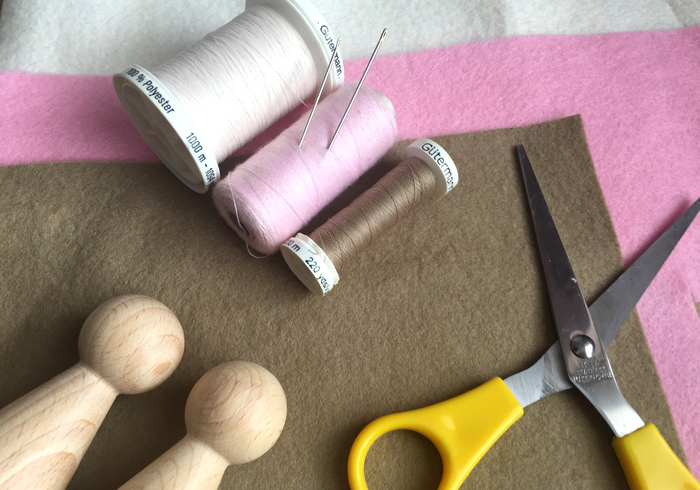 What do you need?
2 wooden peg dolls
3 colors wool felt
scissors
matching thread & needle
acrylic paint: black; rose; brown; white; red
brushes
strong glue
2 white pompoms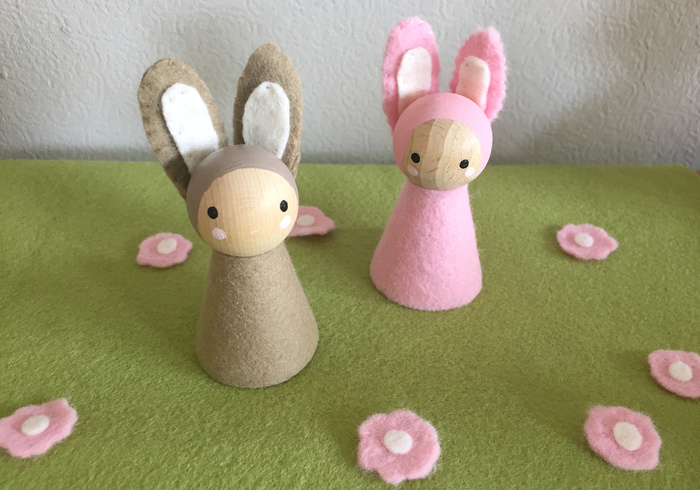 We make cute little bunnies for the spring table, bunnies are a favorite at snazzie :) We make the bunnies from wooden peg dolls and felt. It is a fun job that the somewhat larger mini-monsters can also do.
How to make the Spring Bunnies
After an hour of struggling to cover the hare's heads with felt, we switch to paint. The felt does not turn out neatly, the way we would like. We place the felt next to the paint and mix the colours as precisely as possible.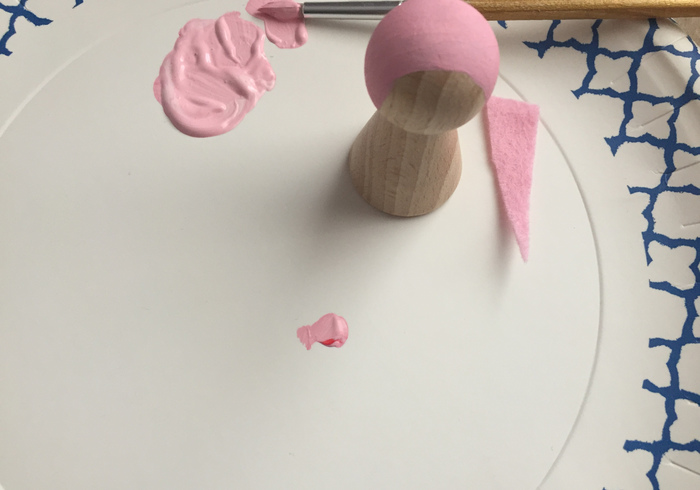 We mix pink paint with white and red.
Paint the back of the head pink, eyes black, cheeks pink.
We draw a pattern and cut it out.
1 body, 4 ears and 2 insides of the ears.
Pin the pattern onto the felt and cut out.
We check the fit on the second peg doll.
Sew the body using the blanket stitch.
Sew the ears together too.
Paint the face on the second doll.
Pin the pattern parts on the felt.
Cut it out and sew it in the same way.
Stick the ears on the heads.
Fasten with elastic bands and let the glue dry.
Sew tails on the back of the bunnies, now they are ready!