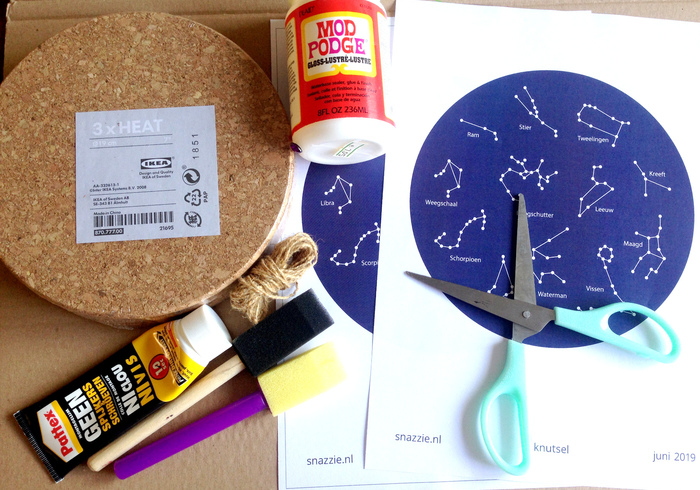 What do you nead?
a colour printer
scissors
cork pot stand
Modpodge and brush
pins with coloured heads
small elastic bands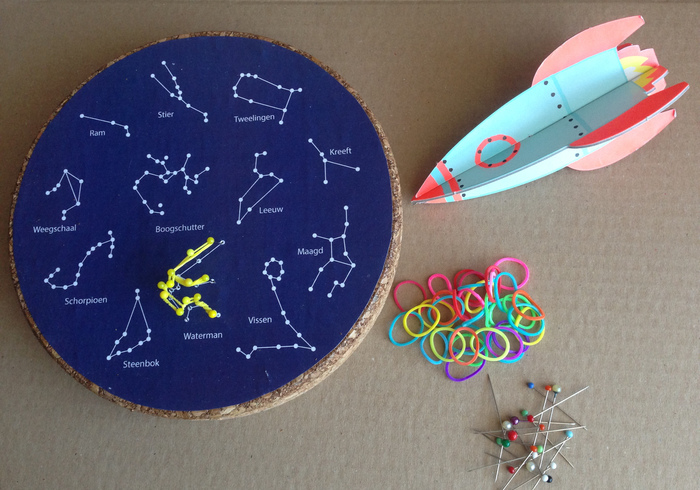 On an American site we came across this fun constellation map. We like to pass it on on Snazzie, because it fits neatly in our Space theme of this month! But we've made our own Constellation template, for downloading, in Dutch and English ;)
How to make a constellation map
Spread strong glue on one cork circle.
Press the circles 10 secs together.
Allow the glue to dry well for a minute.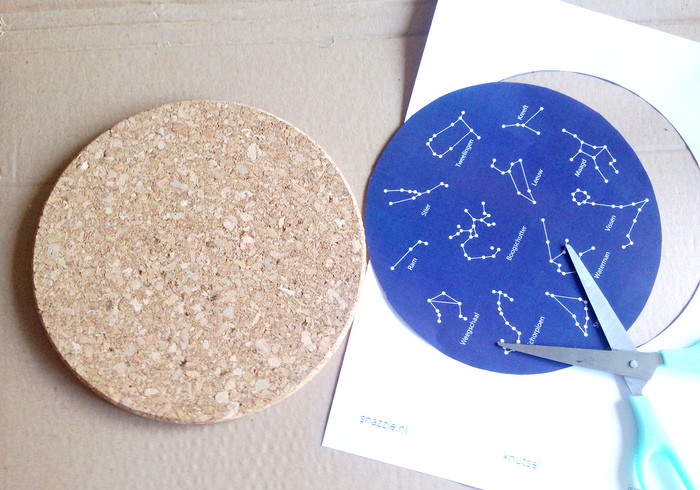 Seal the map with Modpodge.
Allow the Modpodge to dry well, preferably overnight.
Stick the pins up to half way in the dots.
Trace the constellations by twisting rubber bands around the pins.
Then press the pins in. Have fun with it!