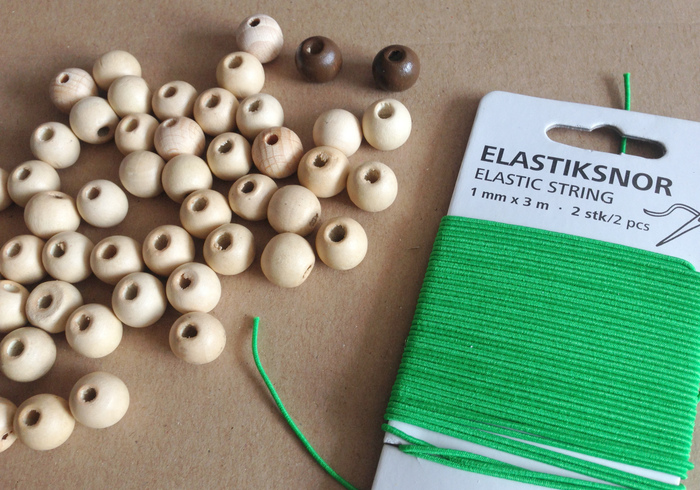 What do you need?
a long thread
48 beads
2 of the same beads, different colour
key ring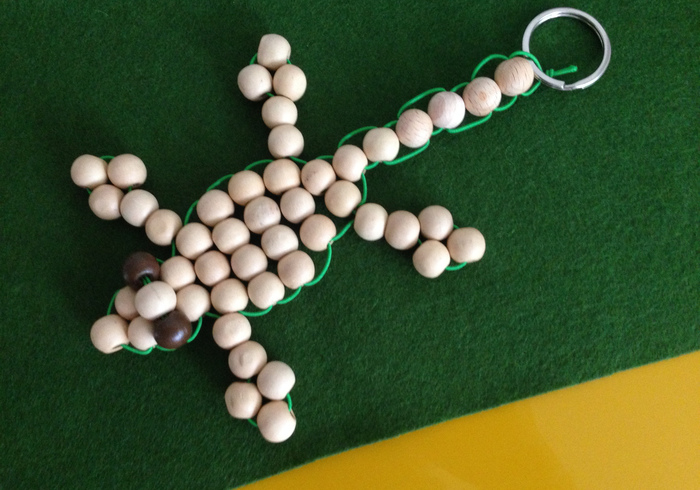 Your father probably doesn't have a Gekko key ring, yet. Our papa either, that's why we make one for him ;) We think it'll make a nice gift for Father's Day. At first glance the Gekko seems difficult to string but it is not. Just think that you use 1 long thread which you divide in 2 halves through your first bead. Then you string the thread on both sides back and forth. Now your Gekko is ready in no time!
How to make a Gekko key ring
Start with the head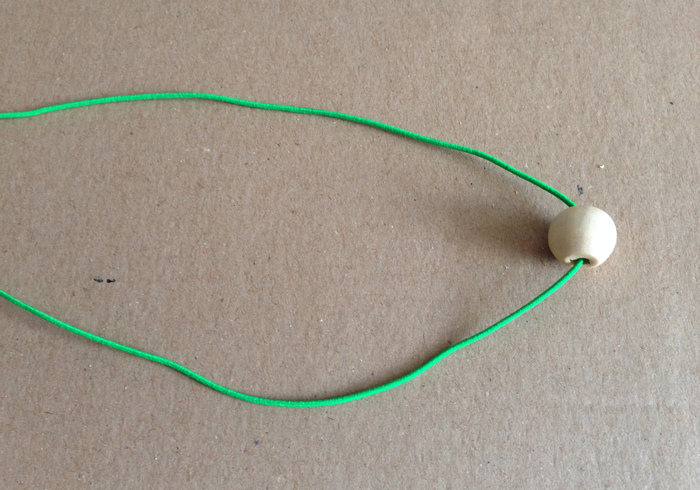 String the first bead on the thread until the middle.
String 2 beads on the right side end of the thread.
String the thread on the left side back through the 2 beads.
Slide the beads together, keep the ends roughly even.
Stick 3 beads on the right, stick left back.
Slide the beads against each other.
2 beads underneath: right, left, slide up.
The head is ready, start to make the legs
The legs will be next to the Gekko's neck.
String 5 beads on the right, as you see in the picture.
Stick the end back through the last 2 beads.
Slide the leg up against the neck.
Repeat the leg in the same way on the left side
String 3 beads on left, stick right back.
String 2x 4 beads, 1x 3 beads and 2 legs.
End with 2 beads after the legs.
The Gekko is almost ready, now make the tail!
String both threads left, right through the last 6 beads.
Tie a knot in the thread on the end of the tail.
Slide on the key ring on the loop and your done! You can make the Gekko with any beads in every colour you like. We used large beads for the model to show you clearly how to string.
Happy Fathers Day!