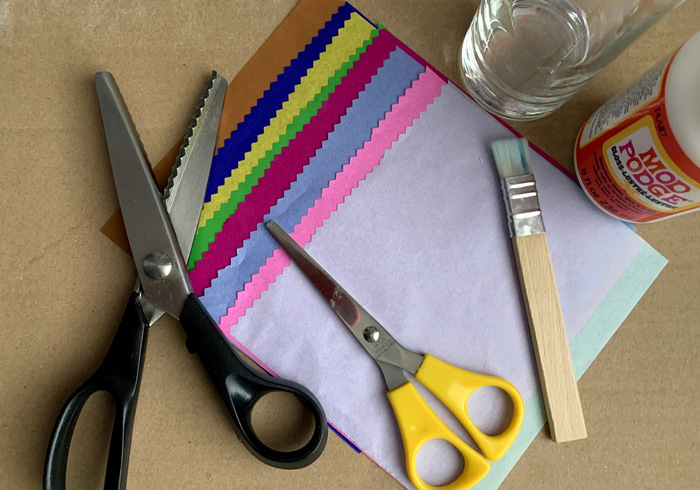 What do you need?
a glass or jar
tissue paper in various of colours
(pinking) scissors
modpodge and a brush
a tea light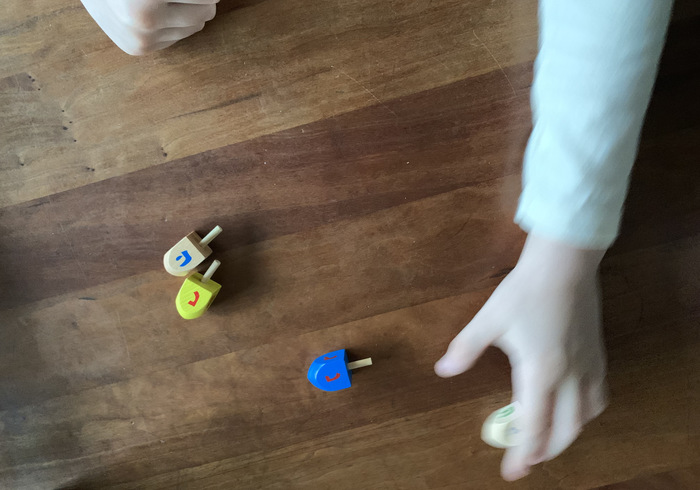 Today we make a colourful light for Hanukkah with Puk. Not traditional in colours but it gives a cheerful light and has dreidels on it, pretty for the Festival of Lights that is Hanukkah. Puk tries very hard to write Hebrew on the dreidels, just like on the real ones. Well done Puk!
If you don't celebrate Hanukkah, you can still make this light, for the winter or for Christmas perhaps, cut a snowman or Christmas tree instead of a dreidel.
How to make a colourful light
Cut off strips of tissue paper, using pinking shears.
Brush Modpodge on the glass and press on a strip of tissue paper.
Stick the tissue paper strips on, all to the top of the glass.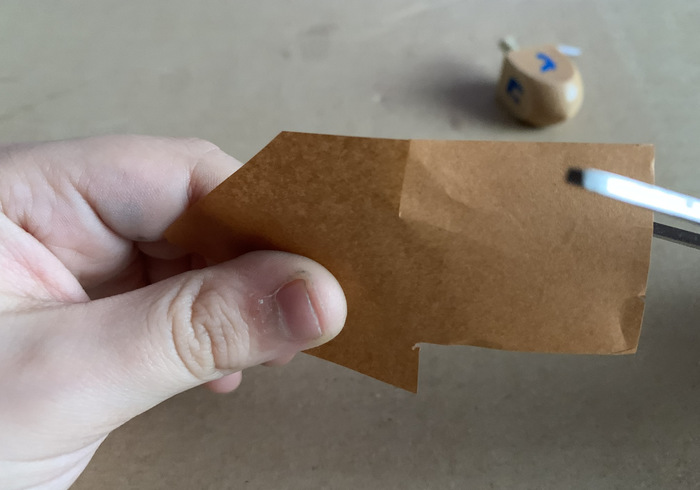 Matches it to the real one.
Allow the glue to dry completely.
Now you can light your lantern!