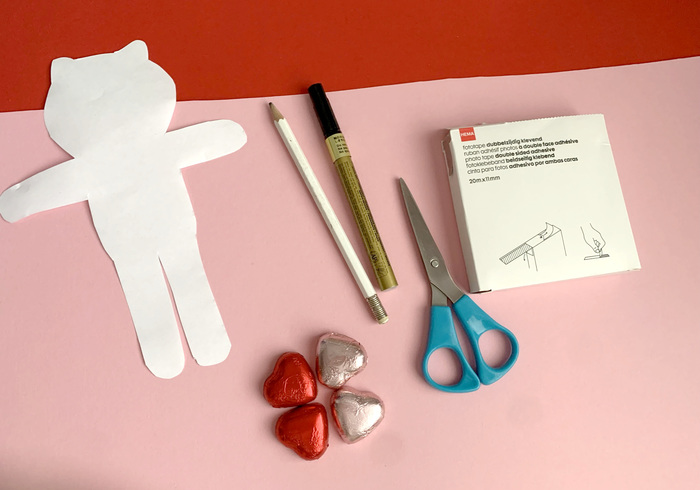 What do you need?
the PDF pattern
red and pink cardboard
a pencil
scissors
a gold marker
double sided tape
heart chocolates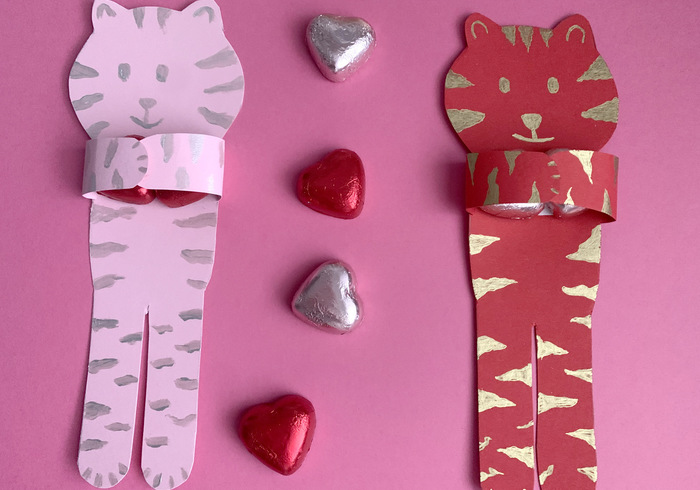 The Chinese New Year started yesterday and 2022 is the year of the tiger, as you can see all over snazzie ;)) We wanted to make a nice tiger craft for this party, but we thought that a tiger cuddly toy is also a nice gift for a Valentine. With a small adjustment in the colors you can make two at once!
How to make a Tiger Hug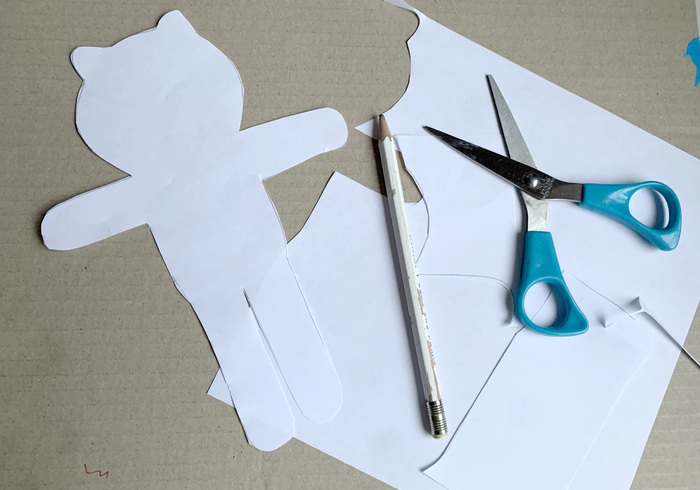 Pull the scissors over the arms.
If you pull the scissors along the arms - like you curl a ribbon - you can later easily fold the arms over the chocolate
Draw golden stripes on the red tiger.
Fill in all the stripes with gold.
Colour the pink tiger with silver.
Paint a face on the tiger.
Stick adhesive tape on it's chest.
Stick also tape on the front paws.
Stick the chocolate on the tiger
Stick the front paws on top of each other.
Happy Chinese New year! Xin Nian Kuai Le! Happy Valentine's Day!