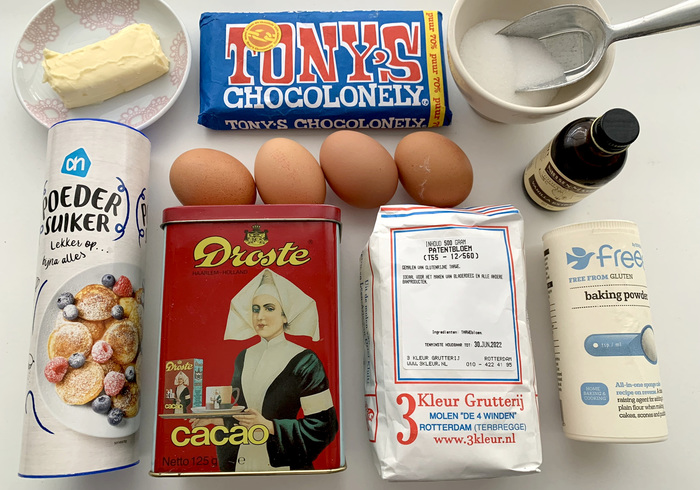 Shopping list
4 large organic free-range eggs
3 tablespoons fine sugar
240 g plain flour
½ teaspoon baking powder
240 ml milk
1 teaspoon vanilla extract
2 tablespoons unsalted butter
250g fresh strawberries, quartered or halved
50g dark chocolate
For the cocoa sugar
1 tablespoon powdered sugar
½ tablespoon cocoa powder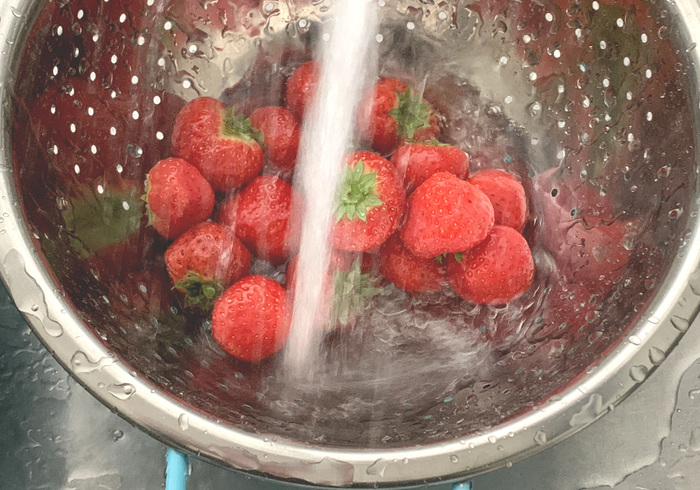 In America, Valentine's Day is a big celebration, it is even celebrated with the children at school. It often starts in the morning with a special breakfast. Now we thought that was a nice idea, but then in a slimmed-down form. That's more than enough for us. We really don't know where the idea comes from that this is a 'Dutch' recipe :D
How to make a Dutch Baby Pancake with Strawberries
preheat the oven to 220°C and put a 20x30cm oven dish in it
wash the strawberries and then cut in de halves or quarters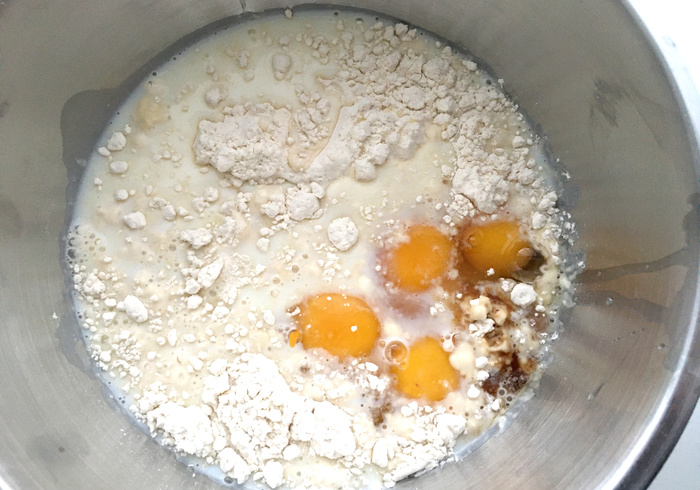 Put eggs, sugar, milk, flour, baking powder and vanilla in a large bowl.
Mix all into a smooth batter and let tit rest for 20 minutes.
Then pour the batter into the oven dish, but do mind, hot!
Sprinkle the batter with 200 grams of the strawberries.
Bake the pancake until cooked, in 20-25 minutes.
Stir cocoa and sugar until combined.
Melt the chocolate au bain marie.
Sift the chocolate sugar over the pancake.
Drizzle with chocolate and sprinkle the remaining strawberries on top.
What a nice start of the day, a delicious Dutch Baby Pancake. Happy Valentine's Day!