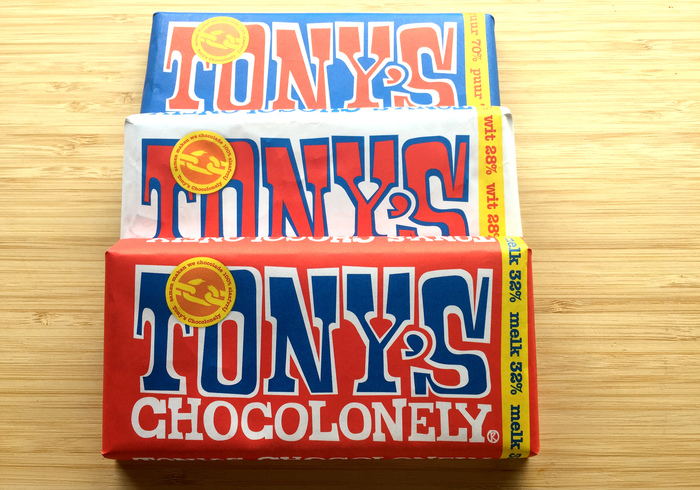 Shopping list
100g Tony Chocolonely's white chocolate
50g Tony's milk chocolate
50g Tony's dark chocolate
drops of red food colouring
white sprinkles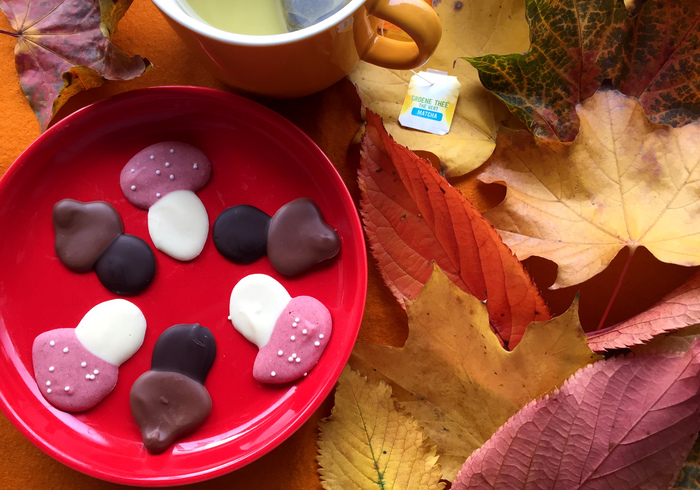 You can always make mini monsters happy with chocolate of course. Just break off a piece of Tony's Chocolonely, they like it so much. But it is even more fun to make a nice chocolate with your tea. It is simple and fast, the chocolate only has to set in the refrigerator for a few hours.

How to make Chocolate Mushrooms
How to melt the white chocolate au bain marie: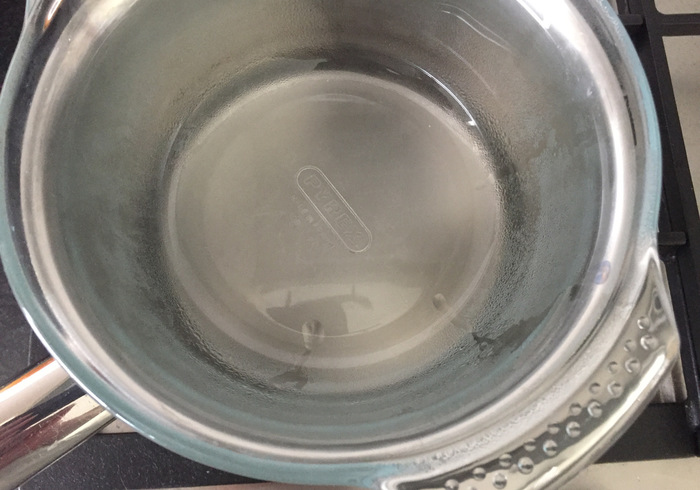 Bring a layer of water to a boil.
Chop the chocolate into small pieces.
Turn of the heat, melt the chocolate.
Take the chocolate from the pan.
Remove the chocolate from the pan when it starts to melt, stir it for a moment!
Spoon small heaps of chocolate on baking paper.
Spread the chocolate out a little.
Colour the rest of the chocolate pink / red.
Make the hats in the same way.
Scatter on white sprinkles.
Allow the chocolate to harden.
The white mushrooms are ready.
While the white chocolate hardens you may also want to make Dark and Milk chocolate mushrooms
Melt the chocolate au bain marie again.
Push the top of the hats a little upward
Place the mushrooms in the fridge for 2 - 3 hours.
Place the Mushrooms on a platter and make the tea.
What a cozy time of year Autumn is!