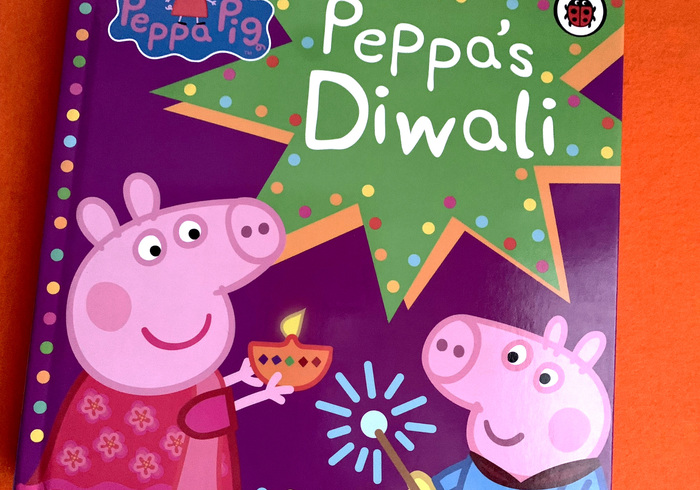 Peppa's Diwali
Series: Peppa Pig
Original language: English
Published: September 2019
Publishers: Penguin Random House UK
ISBN13: 9780241371541
Price: € 8.99 (HC - Board Book)
Age: 2-6 years
Peppa is created for televison by
Neville Astley and Mark Baker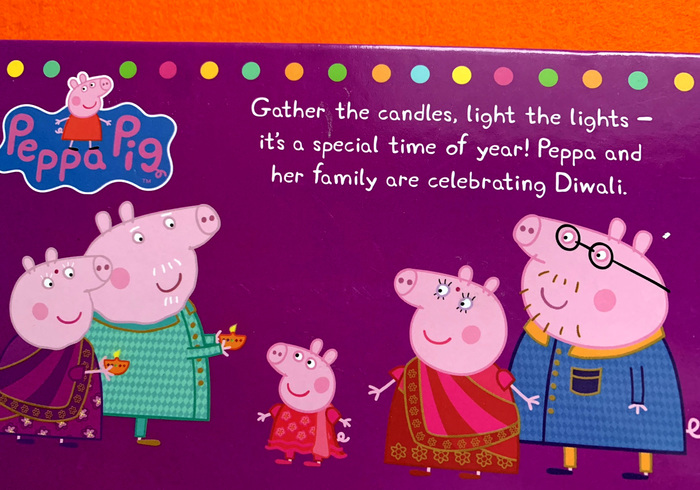 As hard core Peppa fans from the first day she appeared, we couldn't skip this new part in the series of cardboard books, Peppa's Diwali. Every kindergarten class in the Netherlands probably Has children who celebrate Diwali. Which is why it is so nice to tell the mini-monsters more about it, through the experience of the Big family.
The colorful Peppa books are a favorite with our little ones and no wonder! They are super cute! Unfortunately they have not been translated into Dutch, but maybe that is still to come. The text is simple and the pictures tell the story already anyway.
Peppa's Diwali is unanimously awarded with 3 smashing stars!
Happy Diwali!