Sammie in the winter
Author/Illustrator: Anita Bijsterbosch
Series: Sammie
Original language: Dutch
Translated into English by: ?
Published: December 2019
Publisher: Clavis Publishing
EAN: 9781605374178
Price: € 15.99 (HC)
Age: 2 - 5 years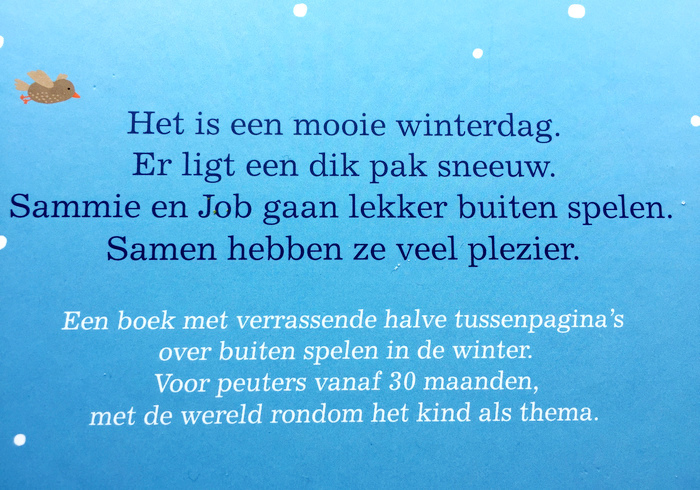 A book by Anita Bijsterbosch about Sammie has been discussed on snazzie before and this book, Sammie in winter, is not new. But the little ones here love Sammie so much! There are the four parts about the seasons and in addition there is Sammie goes camping. She also made a lot of other books of which the latest is called Winter Fun (not yet avaiable in English).
If you are looking for a super fun book for a toddler, then you are always in the right place with the books by Anita Bijsterbosch. Cheerful animals that experience everyday things that are recognizable to every toddler. Her simple drawings and texts, the fun half pages and the cheerful colours are all super cute.
Who doesn't love Sammie?
Three radiant, warm winter stars for Sammie in the winter!