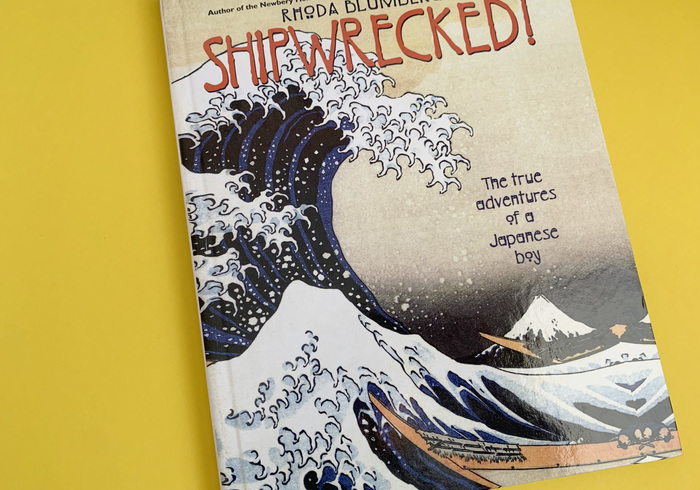 Shipwrecked
Author: Rhoda Blumberg
Illustrator: with various illustrations
Original language: English
Published: Januari 2003
Publishers: Harper Collins Publishers Inc
EAN: 9780688174859
Price: € 13.99 (HC)
Age: 8 - 12 years
Shipwrecked is the beautiful story about the amazing adventures of a 14 years old Japanese boy who really lived, a long time ago in Japan. By reading his story you will gain insight into the Japanese laws and culture of his time, the 1800's. What this boy is going through is unbelievable and very special. Fortunately, it all ends well for him.
The book was written by the American author of historical children's books Rhoda Blumberg. At the front of the book you will find a photo of Manjiro, in his later years. The illustrations are very beautiful, some are paintings by well-known Japanese artists. There are also some very old drawings in the book, by Manjiro himself, signed by John Dung. This was the name the Americans gave him.
The story is about a shipwreck, the rescue and whaling, the relationship between Japan and the world, but beyond that we don't want to tell you too much about the story. Except maybe the book is read in one sitting, because it is an exceptional read. You can hardly put the book down!
3 radiant shining stars for Shipwrecked!, from the young and the older snazzie readers!