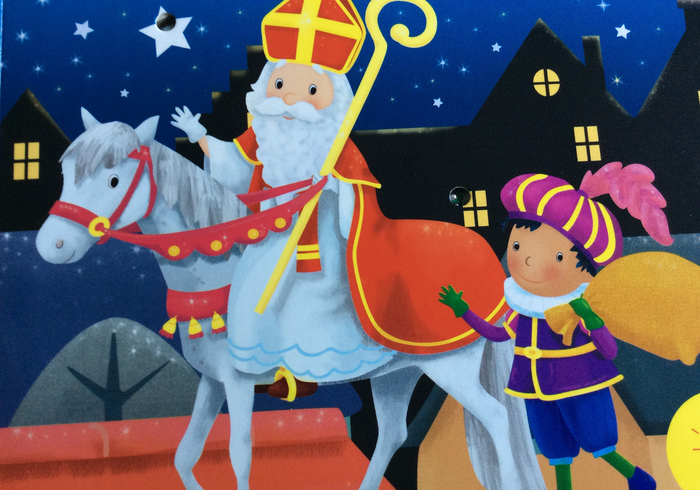 Sinterklaas Lights Book
Author/illustrator: Publishers De Ballon
Series: 4 parts, Christmas, The Farm and The Building Site
Original language: Flamish
Published: October 2017
Publishers: De Ballon, Belgium
ISBN13: 9789403200125
Price: € 10.99 (cardboard book with battery)
Age: 1-4 years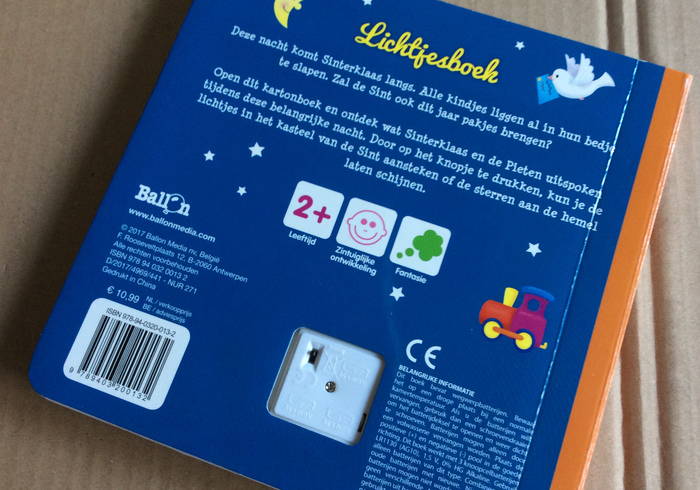 De Lights Book series from the Belgian publisher The Balloon are a nice gift for little ones. They can press a button by themselves and 4 lights light up on every other page. That is, of course, beautiful only the story is not very much.


But the pictures are nice, the Sint has a sweet look and the Pietjes are children, there is really nothing scary to find in this book. And really great, you can replace the battery.
Compared to the intelligent, beautiful stories with the stunningly beautiful illustrations - which we regularly recommend on snazzie - this book is definitely lacking. But ... having said this the Sinterklaas book is such a big succes with the little ones! The just love the lights! The book brings them so much joy we are considering to buy the other parts too ;)

That's why 2 pretty stars for Sinterklaas Lights Book, from the mini-monsters!