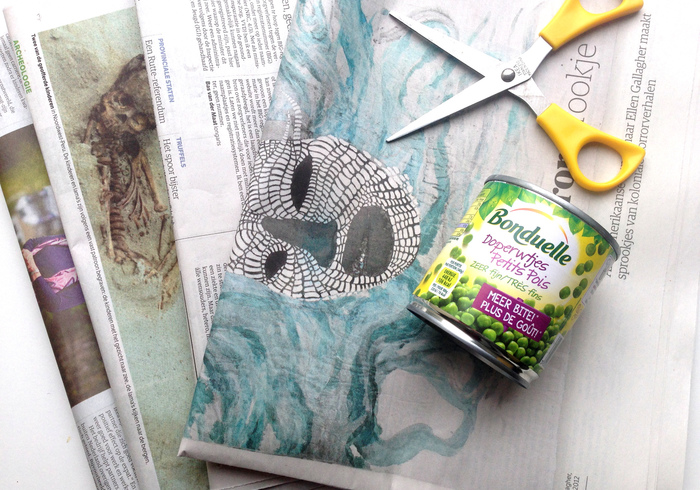 What do you need?
old newspapers
paperclips
scissors
a tray to put in your pots
ecological potting soil
seeds of your choice
watering can
patience!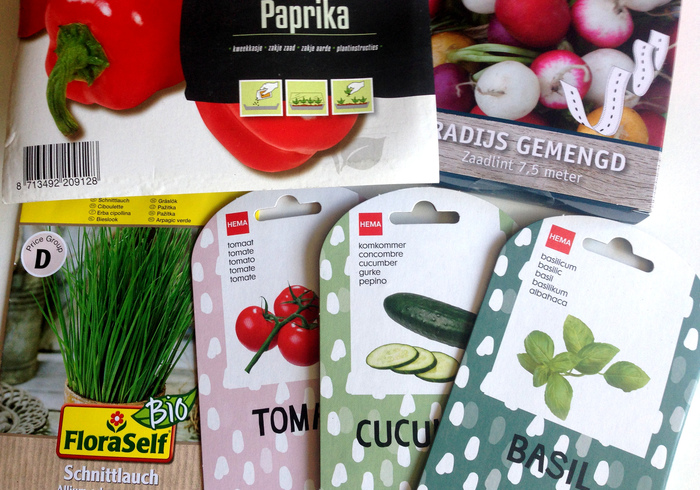 March is the month in which the vegetable garden comes back into your thoughts. It is still too fresh to sow outside but just the right time to fill seed pots with seed. This year we make the cultivation pots ourselves, from old newspapers.

You can buy a nice wooden device for it at Dille&Kamille, but you really do not need it. Advantage of the homemade pots is that you can plant with pot and all. Because of the planting you cannot use tape or glue, we use a paperclip on top. But do not forget to remove it when you plant the pots!

How to make cultivation pots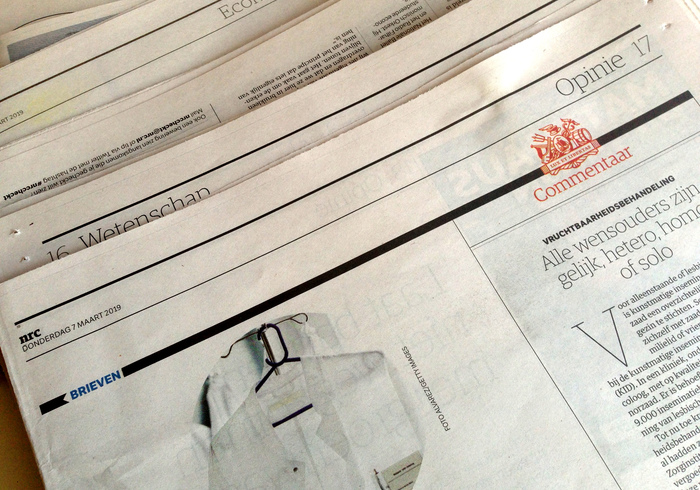 Leave the newspaper folded.
Cut off strips of 10 cm width.
Roll a can in a strip of paper
Fold the underside closed.
Turn over and press the tin in.
Gently shake the tin out.
We fill the pots outside.
Outside put out the potting soil, a small scoop, a filled watering can and the seeds. Also bring the pots in a tray outside. We sow the herb in terra cotta pots, the space in our kitchen garden is limited.
Sprinkle the seeds on the soil.
Place seeds into the small pots.
Cover the seeds with soil.
Place the terra cotta pots on saucers filled with water and moisten the top layer of the soil with a spray bottle.
The potting pots need water in the tray so the newspaper pots can absorb it, the top layer gets sprayed too.

Make sure the soil is always humid but not wet!
Place the tray on a warm, light spot and check the humidity every day.
Now we have to wait 10 -15 days for the seeds to germinate.
On the last picture you see last year's tomatoes. We keep you posted!