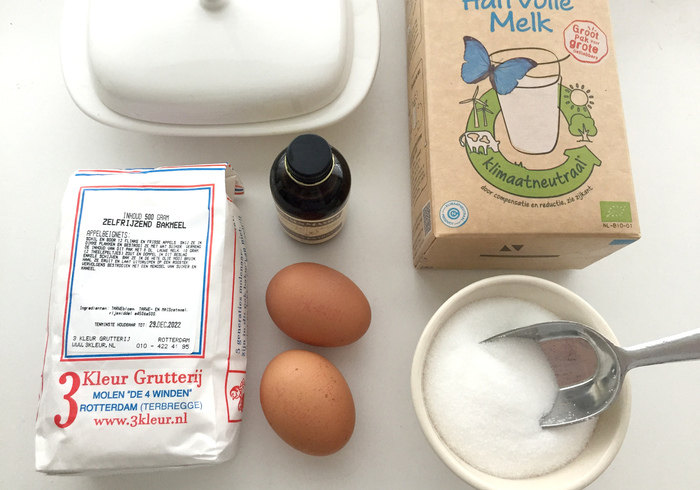 Shopping list for 6 cupcakes
125g granulated sugar
125g butter (room temperature)
2 free-range organic eggs (room temp)
1 teaspoon vanilla extract
125g self-raising flour, sifted
2 tablespoons milk
fondant icing, orange, beige and black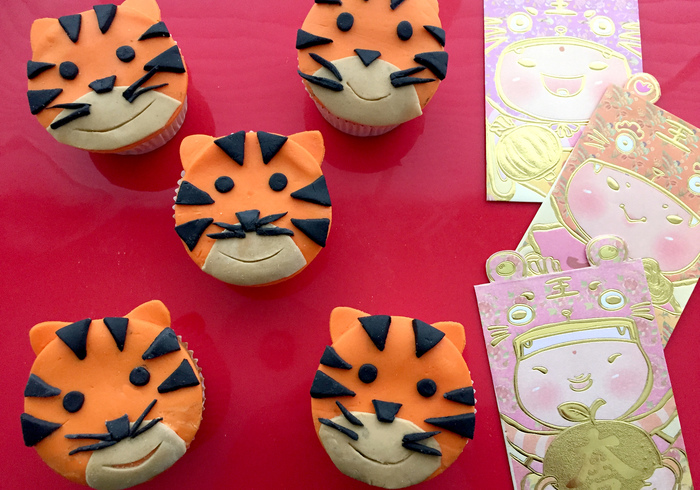 For the first Chinese New Year's weekend we make tiger cupcakes for the mini monsters. They are ready quickly and are always happily welcomed, but only with fondant icing of course, which is a favorite here!
How to make tiger cupcakes
Preheat the oven to 175°C and place paper cases in the baking tin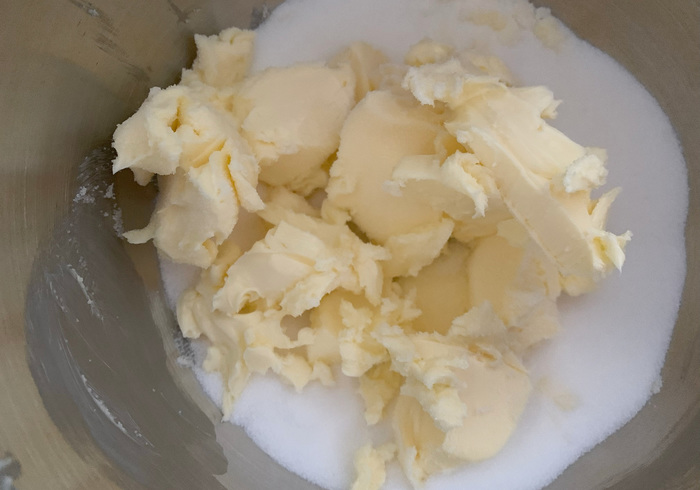 Mix the soft butter creamy with the sugar.
Mix in the eggs, one by one.
Mix in the vanilla extract as well.
Sift the flour in three parts into it and fold it in.
Stir the batter until well combined.
Fold in the milk briefly.
Fill the cases up to 3/4 full with batter.
Bake the cupcakes in 20-25 minutes golden.
Let the cupcakes cool in the tin then on a wire rack.
Roll out the fondant to a thickness of 0.5cm.
Cut circles out of fondant icing.
Cut out ears from orange icing.
Stick on the circles and ears.
Cut out the tiger stripes and eyes.
Cut beige snouts and press in a mouth.
Stick on a nose and whiskers, you're done!
Happy New Year! Xin Nian Kuai Le!