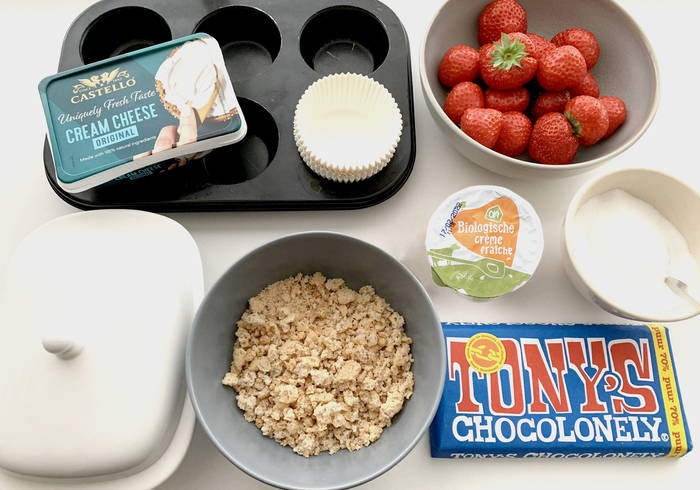 The bottoms
120 grams of cookies
40 grams of butter
The filling
200 grams of cream cheese
60 grams of sugar
50 grams of crème fraiche
1 teaspoon vanilla
The topping
80 grams of dark chocolate
6 small strawberries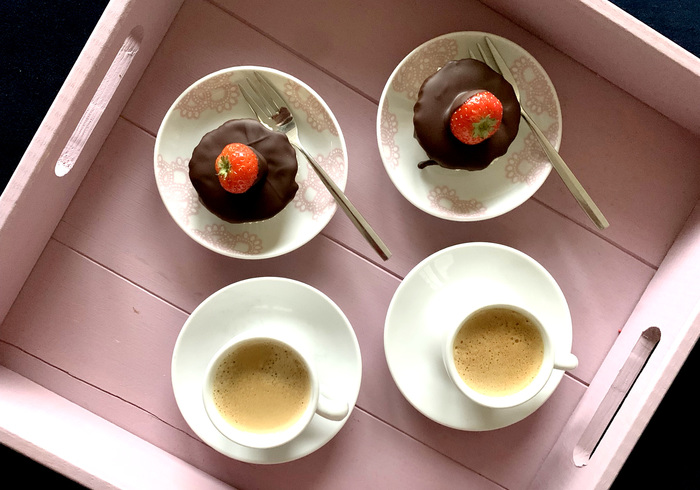 For Valentine's Day we make delicious cheesecakes with dark chocolate and strawberries. The mini monsters prefer cupcakes, with fondant and whipped cream (of course)! But bad luck today, it will be the cheese cakes! They do like chocolate strawberries, which is a happy coincidence.
How to make mini-cheesecakes with chocolate and strawberries
Preheat the oven to 180°C and place 6paper cases in a cupcake tin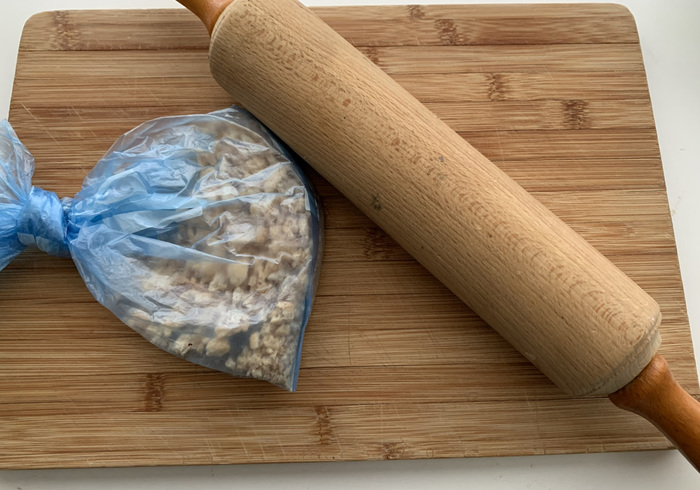 Stir butter and crumbs together.
Bake the bottoms in +/- 10 minutes.
Loosen the cream cheese by stirring.
Add the sugar, crème fraiche and vanilla.
Stir everything together until you have a nice smooth filling
Fill the cupcake cases with the cream cheese filling.
Place the cupcake tin in de fridge for minimal 2 hours.
Chop the chocolate finely and melt it au bain marie.
Remove the cases and pour chocolate on top of the cakes.
Let the chocolate drip down the side of the cakes and then dip the strawberries halfway into the chocolate
Place the strawberries on top of the cheesecakes, let the chocolate dry.
Delicious with your coffee or tea!
We wish all our readers a very happy Valentine's Day!