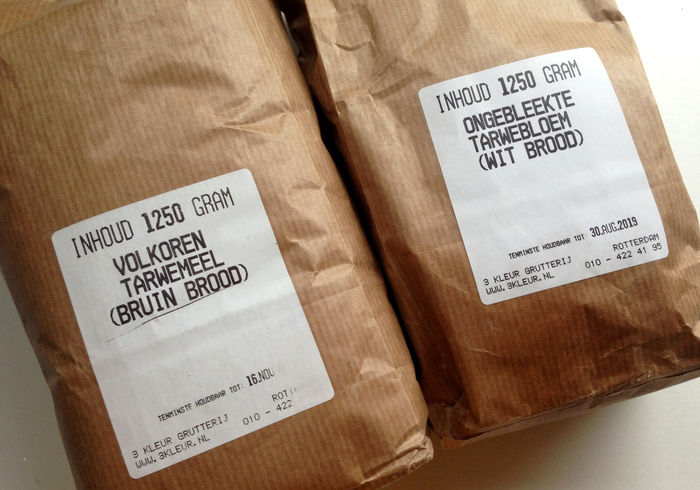 Shopping list for 6 small chapati
120g plain flour + extra to sprinkle
120g whole wheat flour
1/8 teaspoon salt
+/- 150 ml hot water (as needed)
vegetable oil, to fry in
knob of butter, to brush on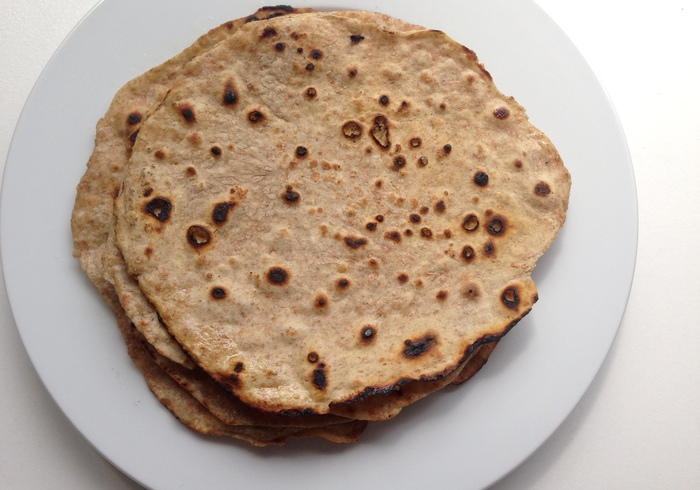 Chapati with Rolex is a street food in Africa, on the streets of Uganda these sandwiches are made fresh for you. It is eaten for breakfast but for lunch this sandwich also tastes delicious. Today we make the Chapati (the flat bread) and tomorrow the Rolex (the topping).

How to make Chapati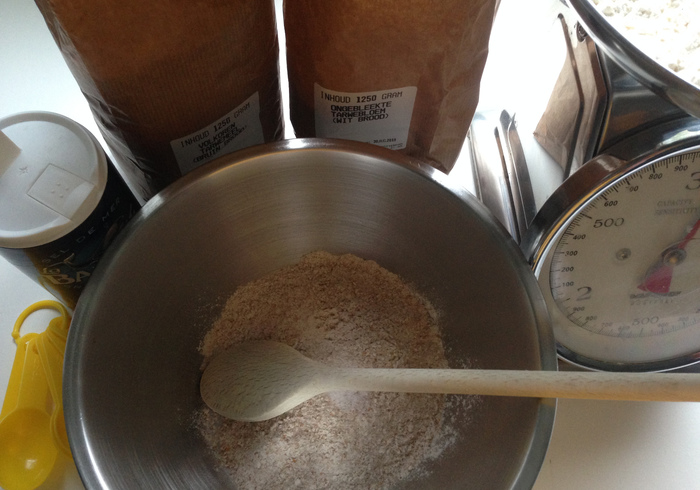 Mix the two types of flour with the salt in a big bowl.
Transfer the flour mixture to the mixing bowl.
Turn on the mixer on medium speed and slowly add the water.
Turn off the mixer when the dough coarsely comes together.
This happens after you mix it for approximately 5 minutes.
Tip the dough on the baking mat.
Shape the dough into a ball.
Place it in a clean, greased bowl.
Place a warm moist tea towel on the dough and let it rest for 30 - 60 minutes.
Place the dough on the baking mat.
Divide it into 6 approximately even pieces.
Roll the pieces into balls then flatten them with your palm.
Roll the dough thinly, as round as you can manage.
Heat up a cast iron frying pan, grease it with the vegetable oil then bake the Chapati on medium heat.
Flip when the bread bubbles and the underside shows brown spots.
This takes between 15 - 30 seconds then bake the other side in the same time.
Slide the bread from the pan on a plate and brush it with butter. Repeat this with the next 5 Chapati then cover them with a tea towel.

The recipe for the Rolex will follow tomorrow!