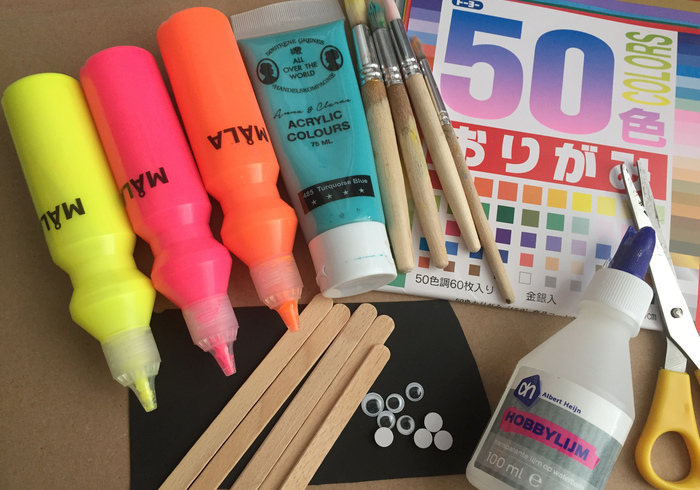 What do you need?
popsicle sticks
acrylic paint in gay colours
paint brushes
wobbly eyes
hobby glue
black marker
piece of black cardboard
scissors
folding leaves
hole puncher
magnets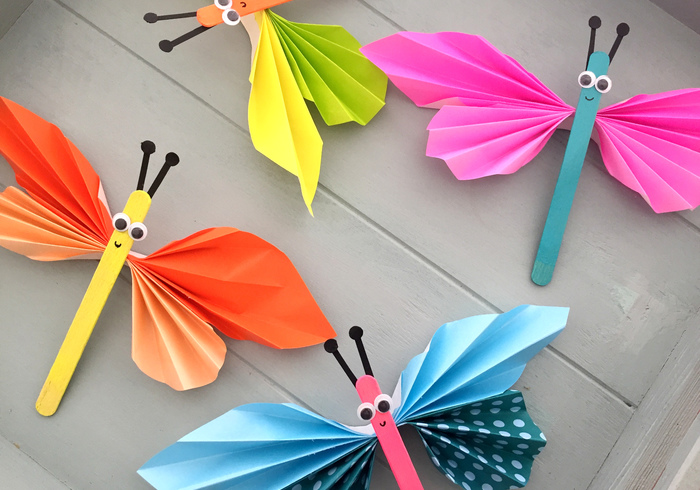 Today we fold cheery butterflies! You can stick a magnet on their back or tie a string to it and hang it somewhere. We choose the magnets, then they brighten up our refrigerator or they can land on your memo board ;)
How to make the butterflies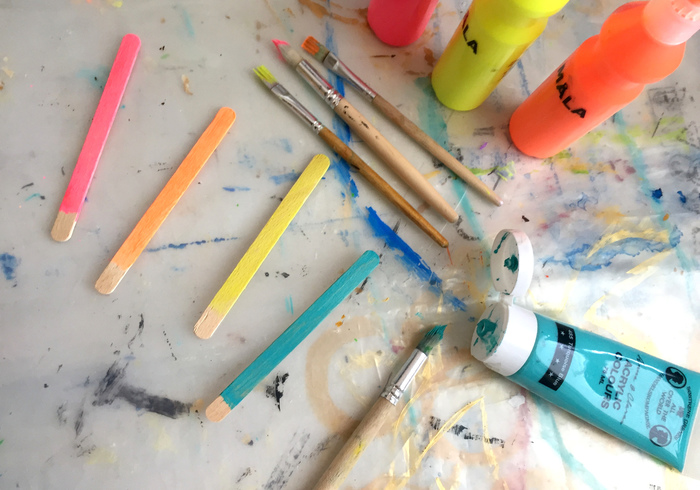 Stick the circles on the strips.
Stick on the butterflies and draw mouths.
Choose folding leaves in pretty colours.
We fold the leaves like a harmonica, alternately
Start diagonal by folding a point.
Fold until the end of tje leaf.
Fold all the wings this way.
Draw circles on the leafs.
Now you have top and bottom wings.
Lege cel...
Lege cel...
Lege cel...
Stick magnets on the back of the butterflies or tie a string on.
Now the butterflies can land on your magnetic board too.