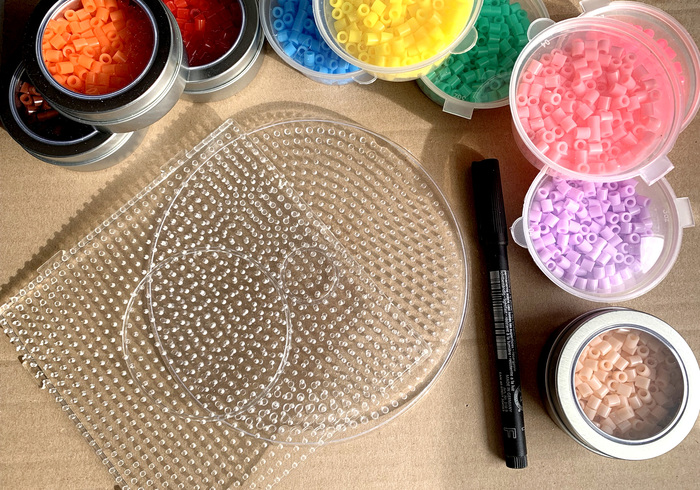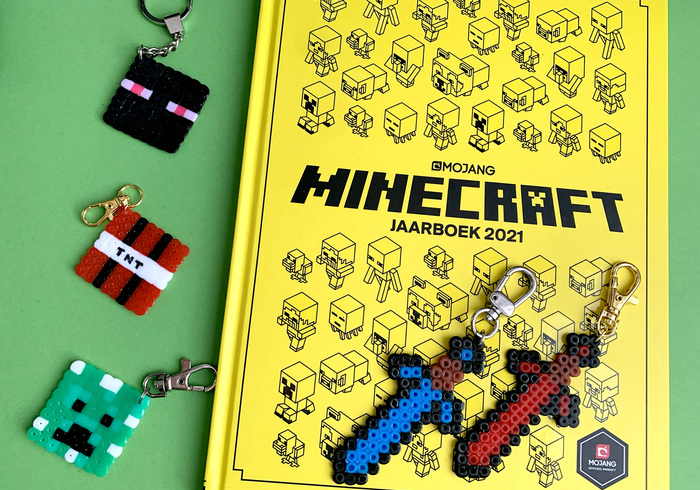 The mini-monsters love perler beads, you can quickly craft something fun with them that will last for a long time. They would like to make something for Father's Day with perler beads, preferably from Minecraft. Minecraft is still the favorite game here, one the mini monsters play with papas and grandpa's. Placing the beads in figures on the base boards is done by the mini-monsters, the ironing is done by the Mums.
How to make minecraft figures with perler beads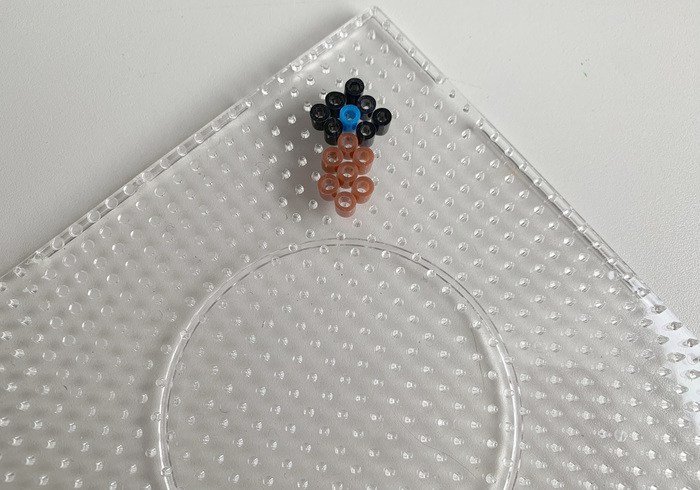 Place the beads on the base, mini-monsters can do that themselves.
Enlarge the photo to see how to make a Minecraft sword.
Place baking paper over your figure on the base and iron it.
Set your iron to medium heat and iron for 20 - 30 seconds.
Turn off the steam function on your iron
Move the iron back and forth very gently and check the work regularly
Carefully peel off the paper and let the figure cool completely on the base plate
The work comes off the plate easily when it has cooled down
The underside still has holes.
We make swords in different colours.
The (ironed) top side has melted together.
Put pressure on the craft to keep it from bending.
Put a key ring on the swords.
That is a handy gift for Dad!
The mini-monsters also make Creepers.
Creepers, TNT en Endermen are fun to hang on your school bag.
The possibillities are endless with perler beads!