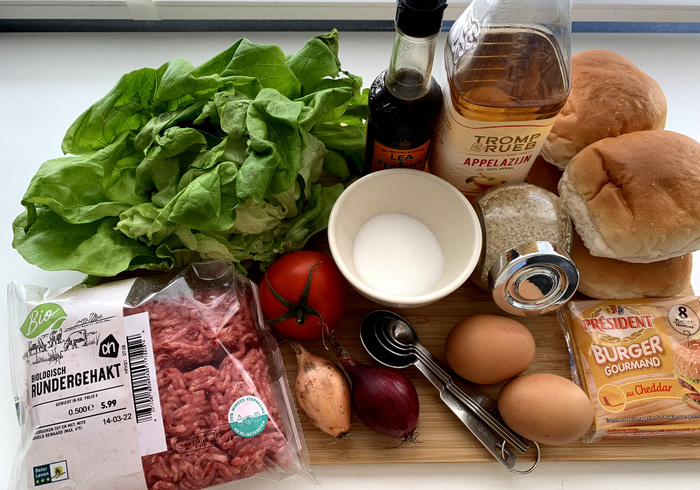 Shopping list
1 teaspoon caster sugar
250g beef mince (not lean)
1 shallot, finely diced
1 teaspoon Worcestershire sauce
1 large free range organic egg
1 large free range organic egg yolk
100g mature cheddar, grated
1 teaspoon caster sugar
8 mini rolls, white
1 teaspoon poppy or sesame seeds
sea salt & black pepper, to taste
For the red onion pickle
½ small red onion, finely sliced
1 teaspoon caster sugar
1 tablespoon cider vinegar
sea salt & freshly ground black papper
For the watercress crème fraîche
small hand watercress, leaves picked
60ml crème fraîche
a squeeze of lemon juice
sea salt & freshly ground black papper
To serve lettuce and tomato
This year on Father's Day we are making Beef Sliders for Dad, with cheddar and pickled red onion rings. We also like these burgers very much. The recipe includes a crème frache sauce, but we prefer tomato ketchup ;)) But we pass on the full recipe, so you can decide for yourself what you like best. Also great about this recipe, you can make almost all in advance, then you'll be ready quickly on Father's Day!
How to make the Beef Sliders
Start with the sweet and sour red onion rings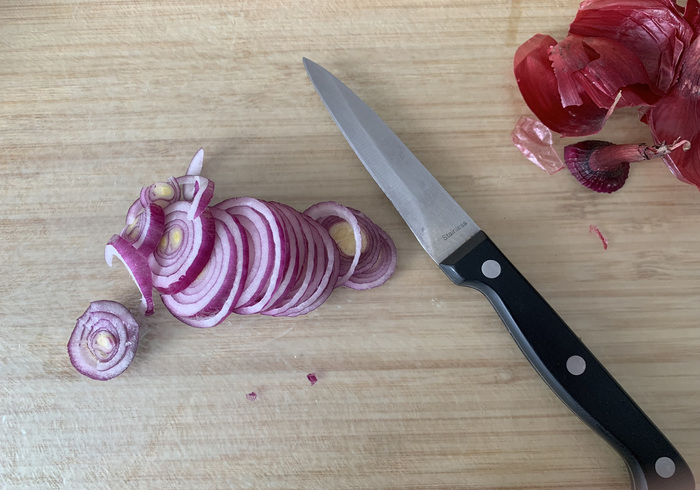 Slice the red onion into rings.
Sprinkle with sugar, salt & pepper.
Place the onions in the fridge.
Leave the onions for at least 30 minutes in the refrigerator
Prepare the beef mince
Wash the lettuce and tomato.
Place the minced beef in a bowl.
Add the shallot, Worcestershire sauce and the egg yolk to the minced beef
Add half the cheddar to the bowl.
Season with sea salt and pepper.
Knead 8 Sliders of the beef.
Brush some oil on the burgers.
How to prepare the rolls
Preheat the oven to 200°C / 180°C Fan
Beat the egg, add sugar and salt.
Beat until the suagr is dissolved.
Brush the egg mixture on the rolls.
Preheat the grill pan to medium heat
Sprinkle poppy or sesame seeds on top.
Bake the rolls for 5 minutes, cover with a tea towel.
Fry the sliders 5 mins on both sides.
Melt the cheddar under the grill, in 3-4 minutes.
How to assemble the Beef Sliders
Place lettuce and tomato on the rolls.
Place the Beef Sliders on top.
Place the sweet & sour onions on top.
Serve the Beef Sliders with the crème fraiche.
Or like we do, with Heinz tomato ketchup ;))
Have a happy Fathers Day today!