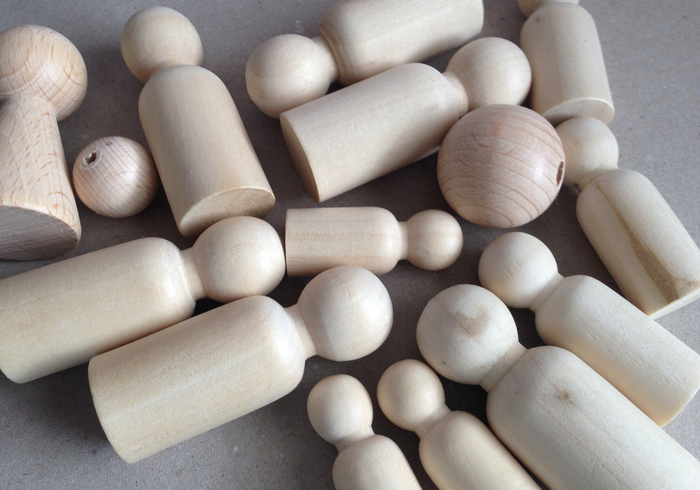 What do you need?
3 wooden peg dolls 66 mm
1 conical wooden doll (big head)
2 wooden beads (leia's hair)
little piece of green felt (Yoda's ears)
Pattex montage glue
acrylic paint in various colours
various size paint brushes
black permanent marker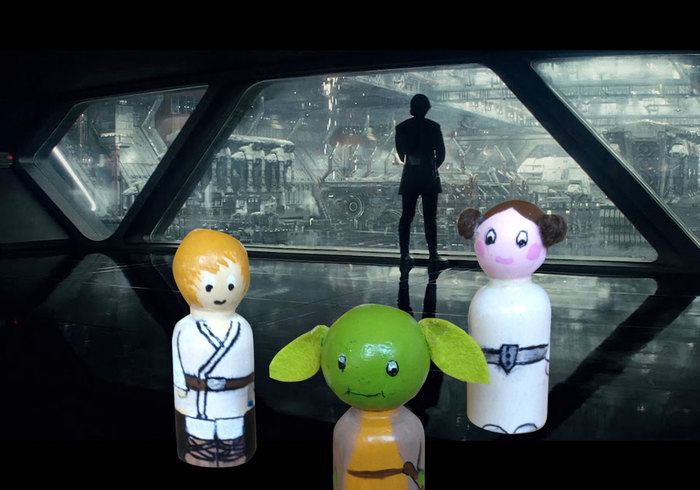 With these wooden peg dolls you can make all sorts of fun figures and our mini monsters - big and small - are and remain Starwars fans. This craft also fits in our space month so it was a no-brainer, we started right away. The first set of 3 are Luke Skywalker, the Princess Leia and Yoda, the Jedi master.

How to make the first three Star Wars dolls
Leia and Luke are humans, the puppets are good as they are. Yoda is an extra terrestrial Yedi master, smaller with a relatively large head. We first make Yoda to size ;)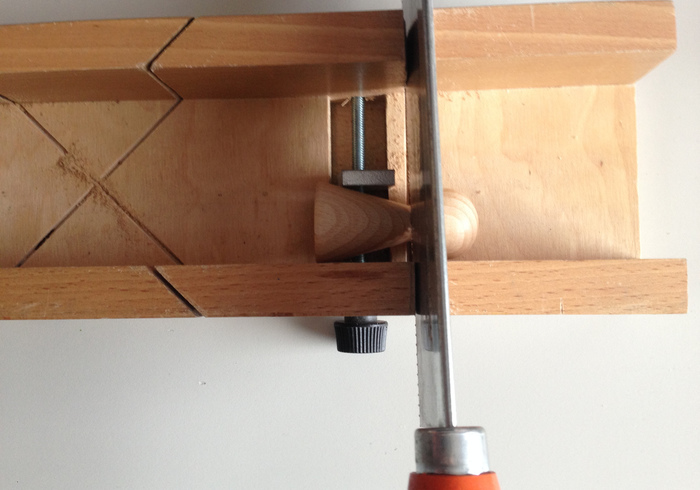 We saw of the head of a bigger size doll.
Then we cut off the head and a piece of a 'human 'sized doll.
Here you can see how large the pieces are relative to each other.
Sand the neck on both pieces smooth.
Now Yoda can be painted but allow the paint to dry well after each step!
Cut Yoda's ears out of felt.
Glue the head on the body and the ears on the head, allow the glue to dry completely.
Paint the bodies of Luke and Leia all white.
Paint Leia's head pink and allow it to dry well.
Paint on eyes, mouth, pink cheeks and the belt with details.
Paint Leia's hair and draw her arms on the sides.
Paint two beads then stick one on each side of the head.
Paint eyes and mouth on Yoda then draw arms on his sides too.
Paint the bottom third of Luke beige and his hair blond.
Paint Luke's face and apply the last details of clothing.
We varnish the dolls to keep the paint nice for a long time.
The first three dolls are ready, Sunday we'll make set ll. Then it's C3PO, R2D2 en BB8's!