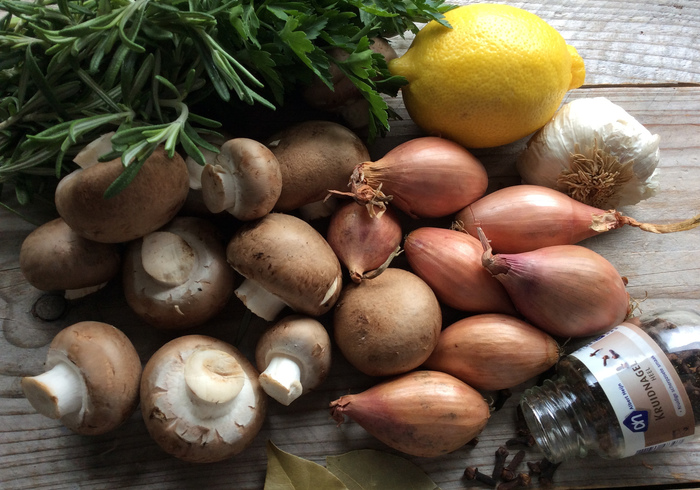 Shopping list
1000g stewing beef
2 tablespoons flour
2 tablespoons vegetable oil
150g cubes smoked bacon
10 button shallots + 2 cloves garlic
1 bay leaf, 3 cloves
10 pepper corns, crushed
bunch parsley, stalks only
sprig rosemary, sprig thyme
500ml red wine
1 tablespoon tomato puree
1 teaspoon sugar, 1 teaspoon salt
10 large chestnut mushrooms
Shopping list dumplings
1 baguette, preferably stale
handful chopped parsley
250ml milk
pinch of salt and freshly ground black pepper
1 free range egg
1 tablespoon flour
pinch of nutmeg
butter, for frying
Because of the smell, you'll be in France right away if you make this stew from Rachel Khoo! Although this hip lady is not just a British in Paris anymore, she makes trips to all kinds of other, not so small (still cool, though!) cuisines, such as the Little Swedish kitchen, for example. But today's recipe is still from her Little French Kitchen. This stew will be at it's best when cooked a day in advance!
How to make Rachel Khoo's wintery stew (boeuff bourguignon) with dumplings
Preheat the oven to 150°C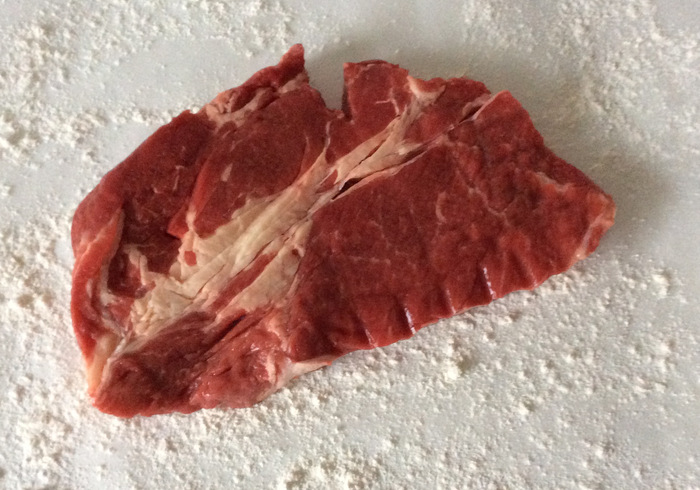 Dust the meat with flour on both sides.
Heat the oil in a casserole pan, scorch the beef on both sides.
Fry the beef until it has nicely browned on both sides.
Remove the beef from the pan, bake the bacon in it.
Bake the onions and garlic with the bacon.
Add all the spices to the stew.
Add parsley stalks and herbs too.
Place the beef back into the pan and scrape the caramelized bits from the bottom
Add 300 ml water, the wine and the tomato paste.
Add sugar, salt and half the mushrooms.
Stir everything together.
Place the pan +/- 3 hours in the oven, until the meat is tender.
How to make the dumplings
Bring the milk to the boil.
Cut the baguette in small pieces.
Place the cubes in a bowl and add the parsley.
Pour the warm milk over the bread and cover the bowl
Allow the milk to soak into the bread for 15 minutes.
Season the bread with nutmeg, salt and pepper.
Add the egg and the flour, knead it into balls.
Bake the dumplings golden brown in butter.
Remove bay leaf and stalks from the stew
Add the remaining mushrooms and some parsley.
Garnish with parsley and serve with the dumplings.