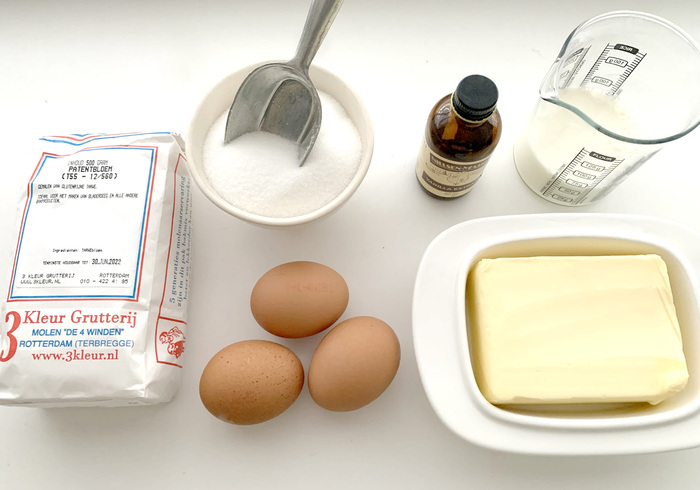 Shopping list for 24 mini cupcakes
125 grams fine granulated sugar
125 grams of butter (room temperature)
1½ free-range organic egg (room temperature)
1 teaspoon vanilla extract
125 grams self-raising flour, sifted
2 tablespoons of milk
fondant, purple and yellow
250ml whipped cream
2 tablespoons fine sugar
gold glitter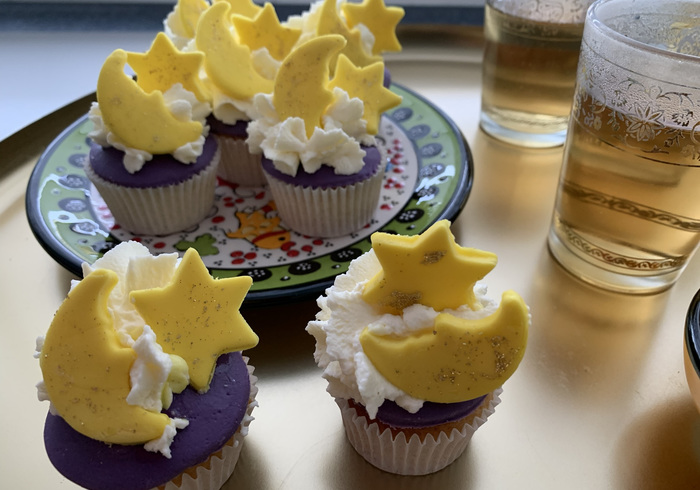 For Eid, we bake cute mini-cupcakes, with whipped cream and the moon and stars on top. The cupcakes are swiftly made, very tasty and super cute. We bake them 24 at a time because they disappear like snow in the sun! And if you want more than you just double the recipe.
How to make mini cupcakes
Beat the eggs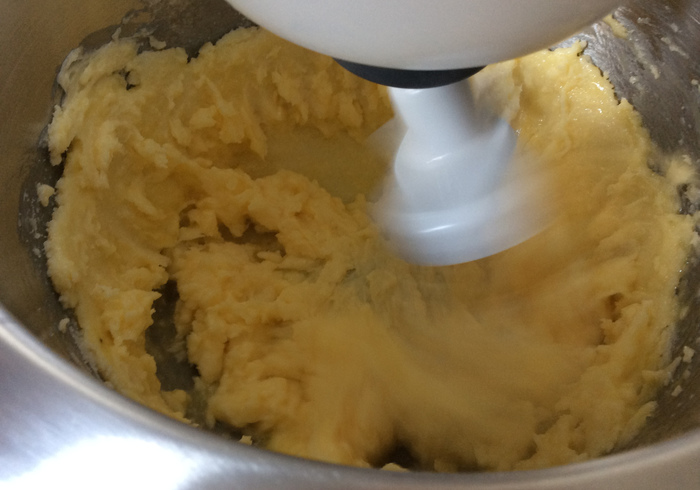 Beat butter and sugar creamy.
Beat in the eggs and vanilla.
Sift the flour and add it.
Fold in the flour then the milk.
Preheat the oven to 180°C and slide the wire rack in the middle
Place 24 paper mini molds in the mini cupcake tin
Fill the molds to 3/4 full.
Bake the cakes for 12-15 minutes.
Allow the cakes to cool in the tin.
While the cupcakes are cooling completely, meanwhile you cut out the fondant icing
Roll out purple fondant icing.
Sprinkle golden glitter on the moon and stars and stick the circles on the cupcakes
Pipe whipped cream rosettes on top of the Eid mini-cupcakes.
Stick the moon and stars in the whipped cream.