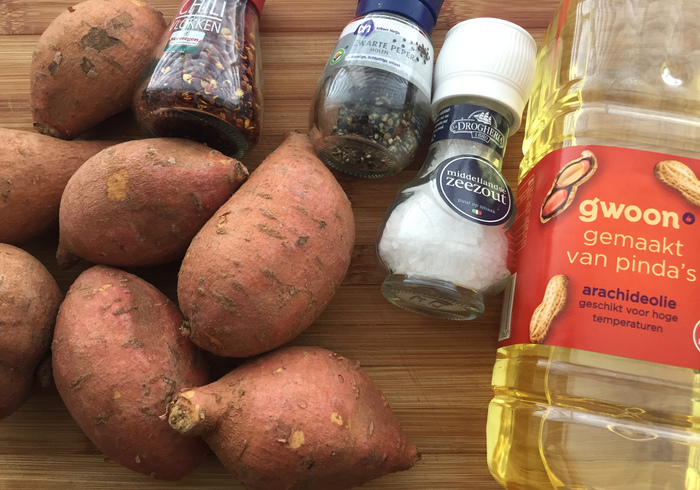 Shopping list
350 grams sweet potatoes
2 tablespoons vegetable oil
½ teaspoon sea salt
1 teaspoon crushed chili flakes or
1 teaspoon smoked paprika powder
freshly ground black pepper to taste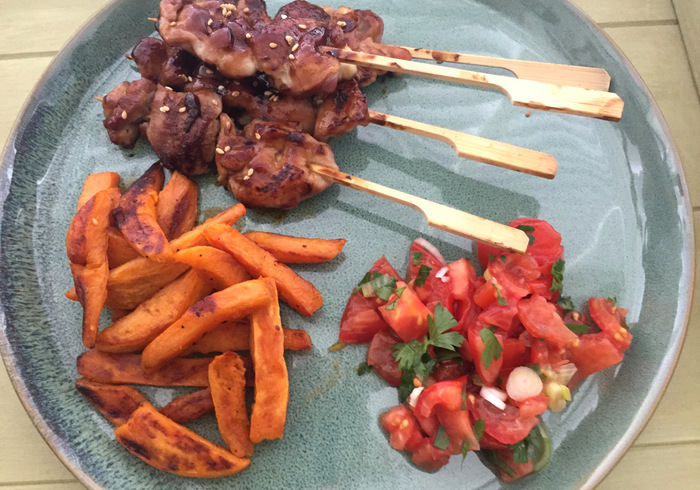 The mini monsters love chips, homemade or from McDonald's. For a change, we sometimes make them from sweet potatoes but we will cut them the French way, super thin. If you ask us, we prefer them chunky, what we will do today. Super tasty and quickly made!
How you make the Easy Sweet Potato Oven Chips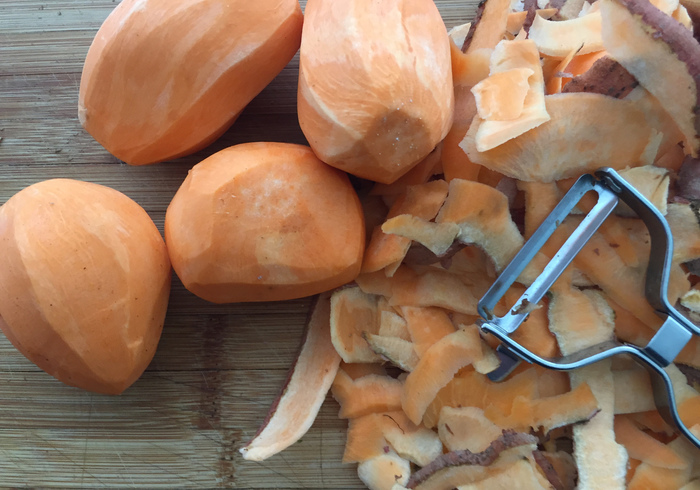 Preheat the oven to 180°C
Drizzle the chips with oil, toss until coated.
Season with pepper, salt and paprika.
Bake the fries 20-30 mins. until brown.
Dab and drain the fries on kitchen paper.
Plate and serve immediately!
Tomorrow and the day after we make chicken skewers and tomato salsa to go with the chips, this will be a delicious weekend!