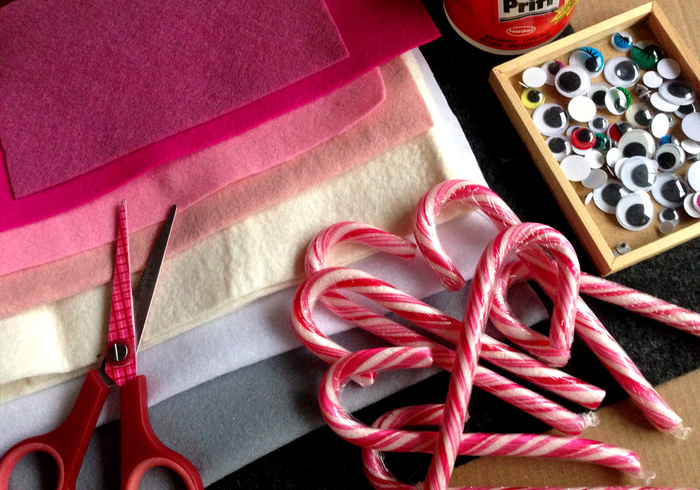 What do you need?
felt, various colours of your choice
wobbly eyes
scissors & glue
candy canes
optional: coloured pencils
needle and thread
emboidery needle and embroidery thread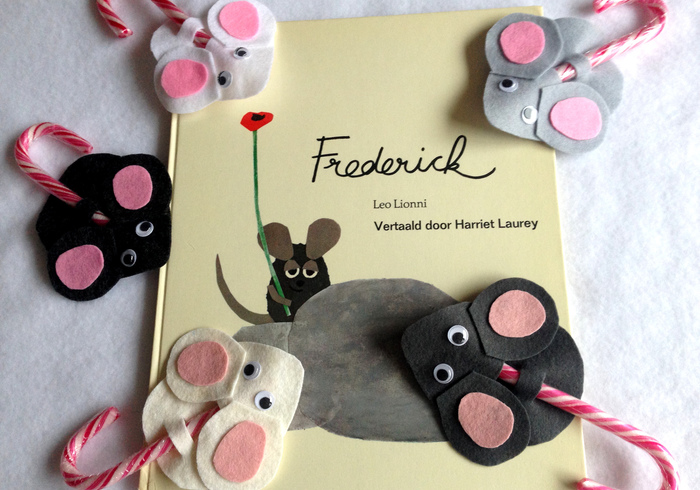 Today we make coloured mice with a sweet tail, for Christmas. The mice are fun in every color, you also can make a mouse rainbow out of them.

They are very quickly made in series, so suitable for the Christmas dinner-treat or for a Birthday Boy or Girl to hand out. If you do not want to dole out a sweet treat, you can easily replace the candy cane with a coloured pencil.

How to make the mice, start with the cutting
Download then print the pattern, cut it out then pin it on felt.
Firstly cut out all the mouse's bodies from various coloured felt.
Then cut out all the ears, the inside and the outside of the ears.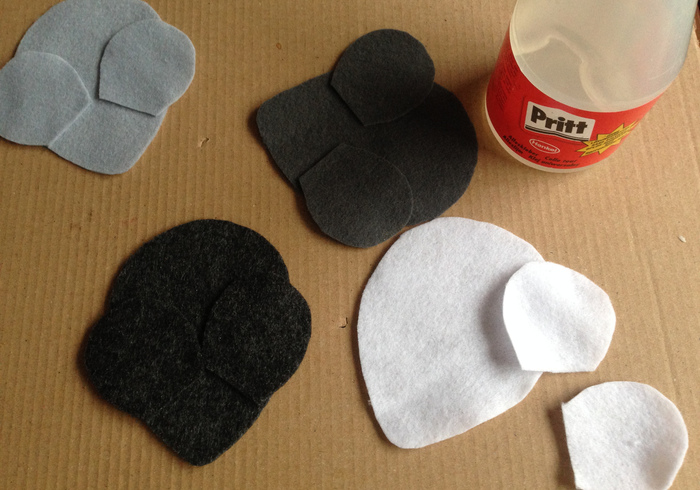 Stick the ears on the mouse's body.
Fold the mouse lenghtwise in half.
Fold back the ears then make three cuts in the body.
Stick the candy canes in the cuts, you're done!
Do you have plenty of time and do you want to make only a few (durable) mice? Then sew them, bigger kids can do it themselves!
Cut out two bodies for each mouse then they will be nice and firm.
First make three cuts in the top body.
Cut the inner and outer ears single.
Sew the inner ear on the outer.
Sew the body parts together.
Stick on the eyes then stick in the candy cane.
Ready! Another two cute Christmas Mice!