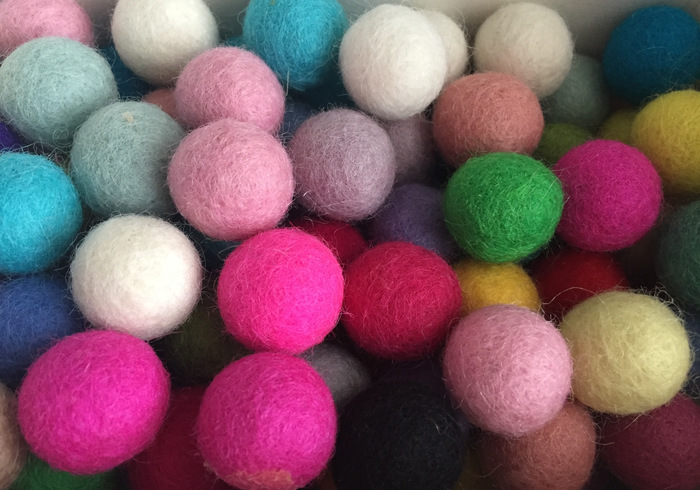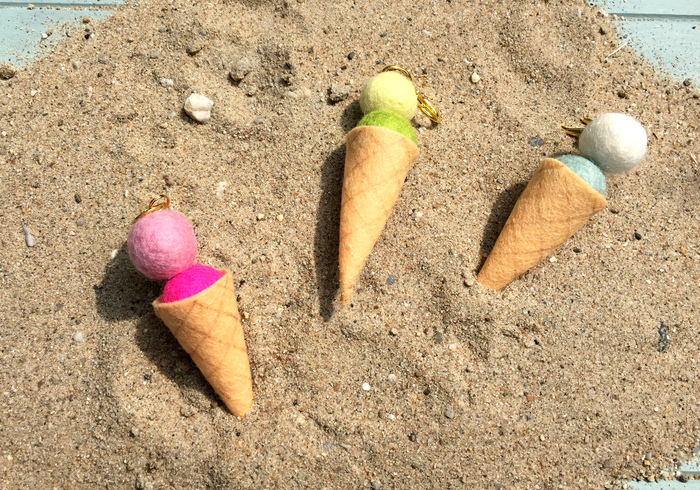 We are making today key rings that not only keep your keys together but that you can also hang nicely on your (school) bag. With felt and felt balls we make summer ice creams in sweet colours. The mini-monsters like them too, so we'll make 3. This is also a nice gift for your BFF or your school friend. That is why we already put a 4-part pattern on PDF for you, but also you can make just 1. You just have to print the pattern ;)
How to make the ice creams
Print the PDF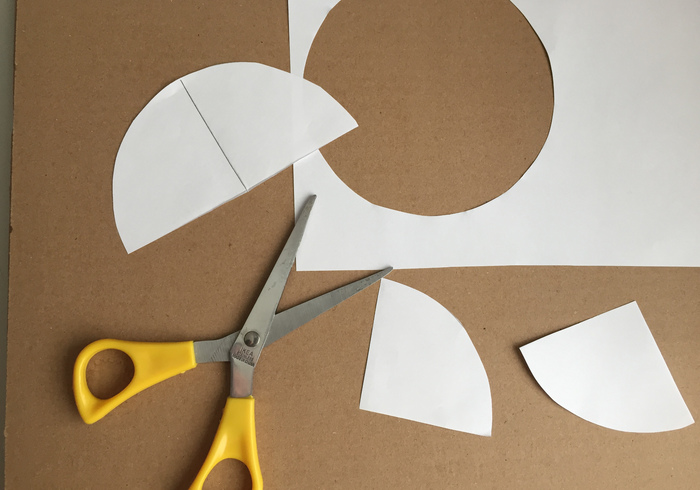 Draw diamonds on the felt.
Pin the felt in a cone shape.
Tie on with needle and thread.
Close the cone with a blanket stitch.
Tie the thread tightly off.
Choose cute coloured balls.
Prick a hole with a large needle.
Stick in an eyelet stick.
Bend the eyelet stick on the underside
Slide a ring on the eyelet stick.
Rub some glue into the cone.
Press the balls into the cone.
Allow the glue to dry well!
Slide the ice cream on the key chain.
The ice creams are ready!
The key chain turned out really cute and was quickly made, it will make a very sweet gift!