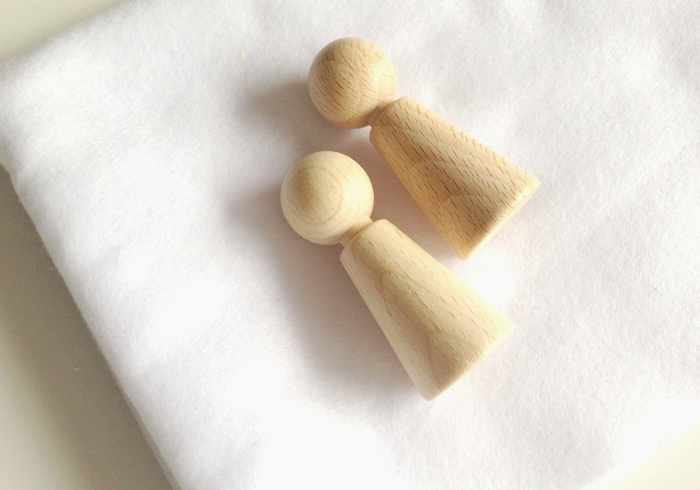 What do you need?
2 wooden keg dolls
paint, pink and ocre
1 pipe cleaner
wooden beads
felt, white , yellow and green
matching yarn and needle
a wooden stick
thin red ribbon and a lace ribbon
5 white candles
strand of yellow wool
glue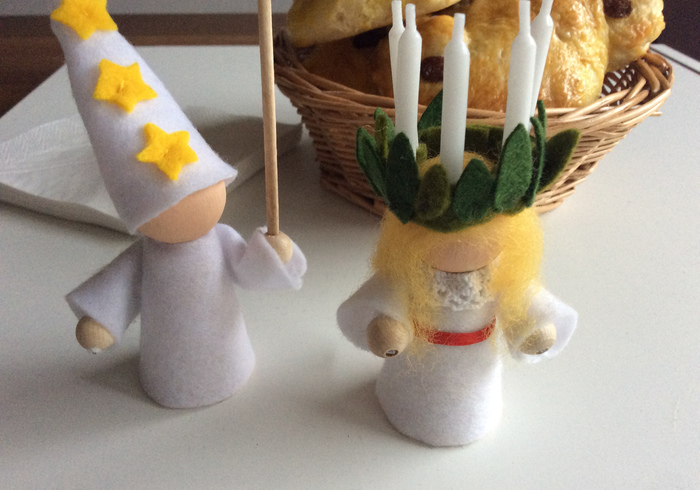 Because in the Anthroposophy and thus in Waldorf schools the Saint Lucia feast is celebrated on December 13 we make the traditional dolls. The Sint Lucia dolls also have a boys version, the Star Boy, so we make one of these too. Tomorrow we bake the accomponying Swedish saffron buns, the Lussekatter.
How to make a Saint Lucia and a Star Boy doll
Start by mixing the paint, while the paint dries we make the clothes.

Download and print the pattern then cut out all parts.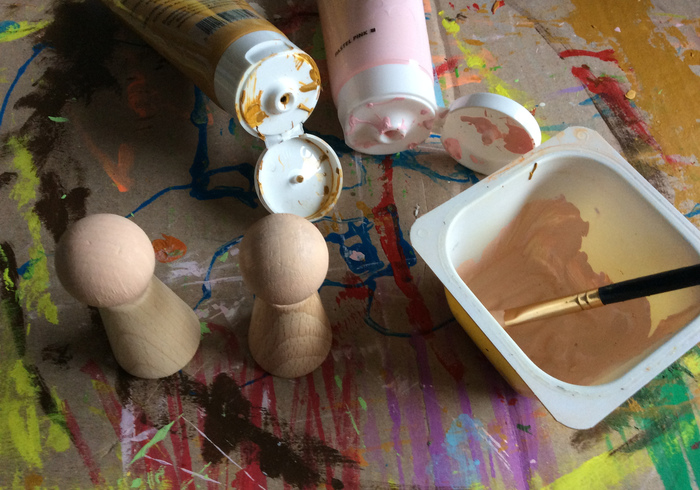 Pin the patterns on felt.
Sew the dresses closed on the back.
Cut out sleeves from double folded felt.
Stitch the underside closed then turn out.
We stitch the sleeves to the backs of the dresses, skip one stitch so we can stick the pipe cleaner through the sleeves.
Cut a pipe cleaner in half, stick on 1 bead.
Stick the arm in the sleeve. stick on bead 2.
Pin the big star on yellow felt.
Place the star on the stick and press the stick in the hand of Star Boy
Sew the lace ribbon around the neck then tie the red sash around the doll's waist
Stick the woollen hair on Saint Lucia's head
Paint faces on the dolls or leave them plain, as you wish
Cut two strips and leaves from green felt.
Sew the thin on the thicker strip with a candle in between.
Sew in the same way 5 felt loops.
Sew the leaves on the other side of the strip.
Cut the candles to size then stick them into the crown.
Sew the crown closed then place it on the head of Saint Lucia.
We wish you - in advance - a lovely Saint Lucia feast!