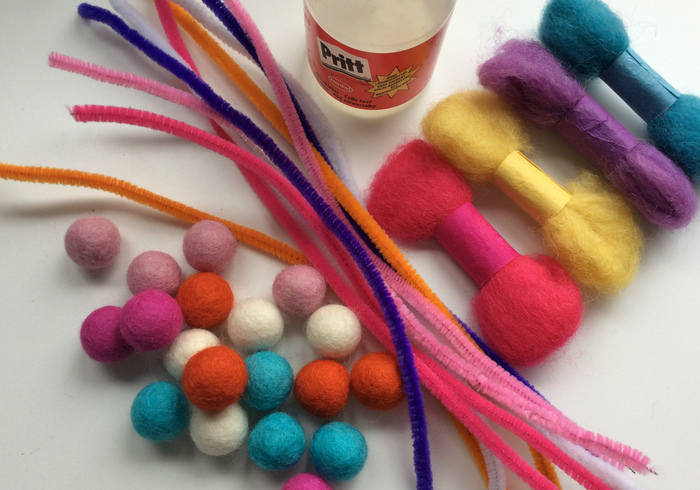 What do you need?
coloured pipe cleaners
cutting pliers
coloured carded wool
little coloured pompoms
hobby glue
black paint and a skewer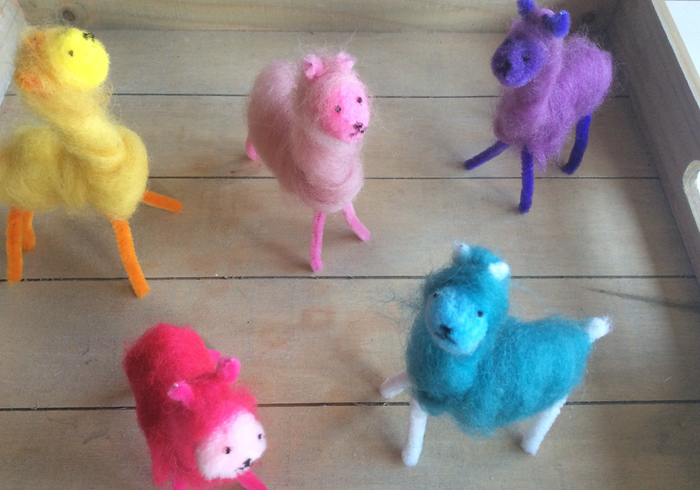 These cheerful coloured Lama's made of pipe cleaners and carded wool are the whole year fun to have around. In December we like them even more in their extra festive Christmas look! We use 2 pipe cleaners per Lama and have a little piece left over.
How to make the Christmas Lama's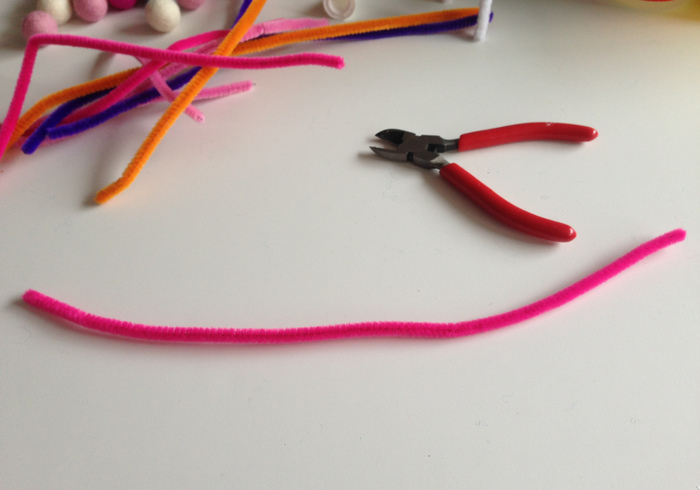 Take a pipe cleaner and cutting pliers.
Cut a small piece of the pipe cleaner.
Twist the little piece around the end, two ears.
From the ears down bend the neck and back of the Lama.
Bend the other end back up, a little longer.
Cut it off, you have leg two.
Twist on, same height as the first leg.
Twist the 2nd pipe cleaner under the neck, 2 front legs.
Cut the second front leg to the same size.
Cut off a small piece of the remainder.
Twist it on the back, it's the Lama's tail.
We especially ordered woolen felt balls for the lamas, made in Nepal. Their matching colours would fit our lama's perfectly. Regrettably they turned out to heavy for the pipe cleaner bodies of the lamas, so we used crafting pompoms instead.
Wrap carded wool around the neck and the back.
Make more Lama's in various colours.
Stick pompoms under the ears.
Paint eyes and a nose on the pompoms using a wooden skewer.
Cut from left over felt Christmas decorations.
Hang all Christmas decorations loose on the Lama's.
If you do not glue the decorations you can enjoy your colourful Lama's all year round. With the decorated Lama's your Christmas will surely be merry & bright!