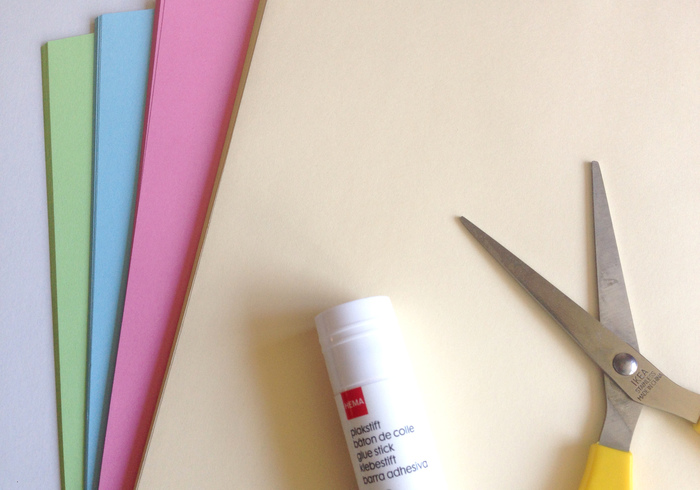 What do you need?
Pastel coloured paper
pastel blue cardstock
a ruler
scissors
a glue stick
paperclips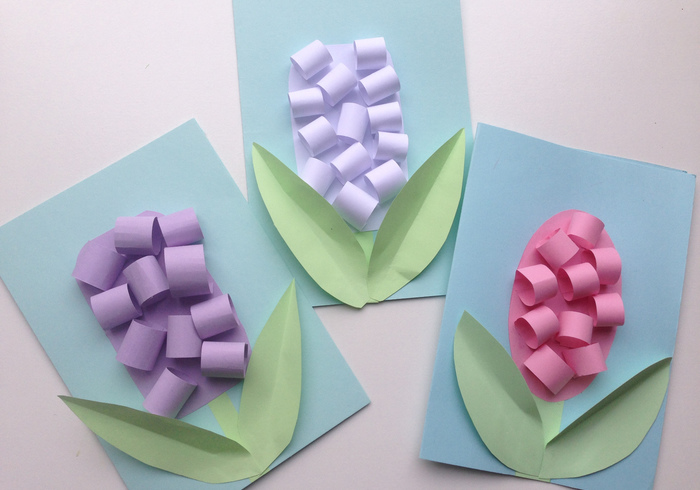 We received this beautiful card from three lovely children and we thought immediately of spring. We love to show you on snazzie how to make this pretty card, for your Gran for example :) But do not put it in the post, the petals will go flat in the mailbox.

How to make a Hyacinth card

Measure the card stock, mark it half way on both sides.
Press the closed scissors along the ruler to make a crease in the card stock.
Fold the card stock neatly in half on the line you made.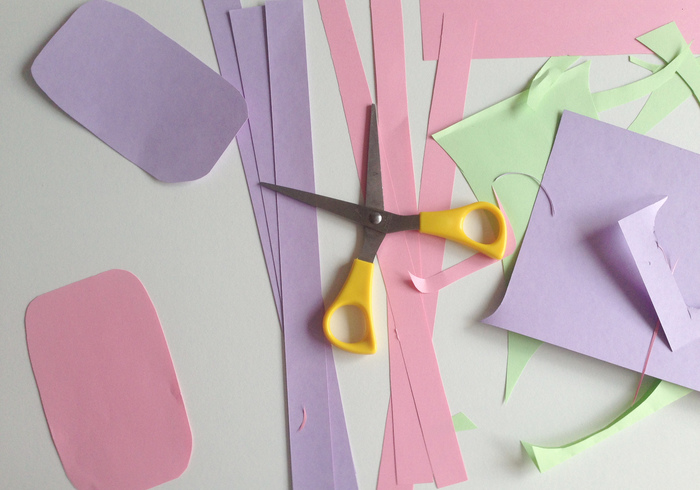 Cut the flower, the stem and the leaves from coloured paper.
Stick the flower and the stem on the card, using the glue stick.
Cut coloured strips then cut them in 4 pieces.
Roll the small strips and glue them, allow them to dry with a paperclip on.
Stick the rolls on the flower and the leaves on the stem.
Your card is ready, all you have to do is write a sweet message on the card!