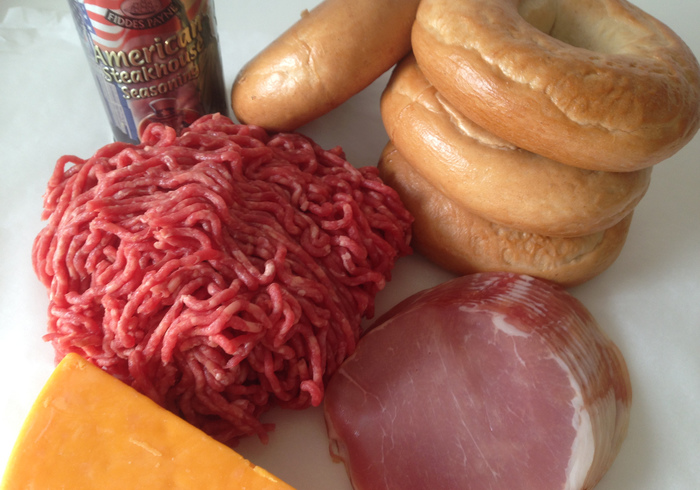 Shopping list
600g ground beef
American steakhouse seasoning (Jumbo)
olive oil for frying
100g bacon, sliced
piece of Cheddar cheese
mixed lettuce leaves
1 onion + cherry tomatoes
4 bagels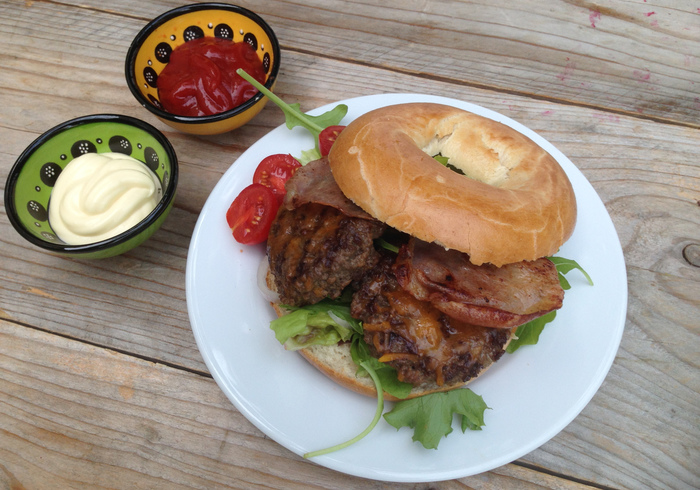 The best burgers are made by you, especially fot the best Dad on Fathersday! :D The spices we use are packed in a tin and for sale at Jumbo supermarkets, very handy!
You can easily make your own spice mix of 1 teaspoon sea salt, 1/2 teaspoon black pepper, 1 cayenne pepper, 2 garlic powder, 2 paprika powder.
How to make bacon & cheese burgers burgers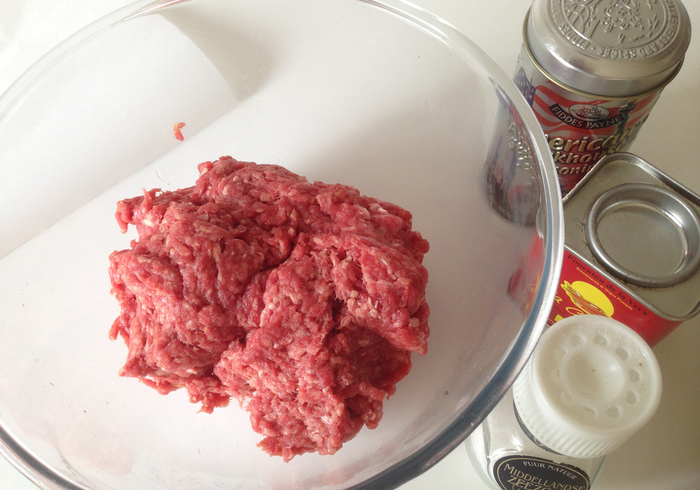 Knead the spices into the minced beef.
Roll the minced meat flat.
Cut out patties with a glass.
Place the patties on waxed paper.
Brush the patties with oil.
Toast the bagels under the grill.
Place the burgers on the griddle.
Grill app. 6 minutes on each side.
Grate on cheese and let it melt.
Spread lettuce and onion rings on the bagels.
Place two burgers on each bagel, top them with bacon.
Serve the burgers with tomatoes, mayonnaise and/or (hot) ketchup.