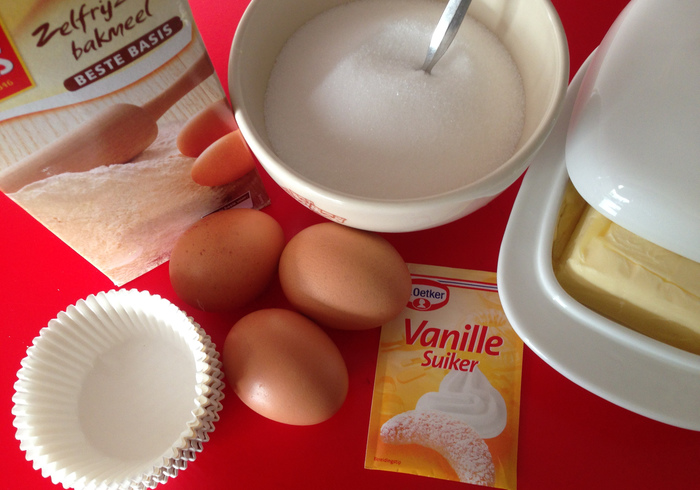 Shopping list for 15 cupcakes
250g self raising flour
250g fine sugar
250g butter or vegetable margerine (roomtemp.)
3 free range eggs (roomtemperature)
4 tablespoons of milk (roomtemperature)
1/2 l double cream
4 tablespoons of sugar
1 sachet klopfix
pink icing fondant
pink and red sprinkles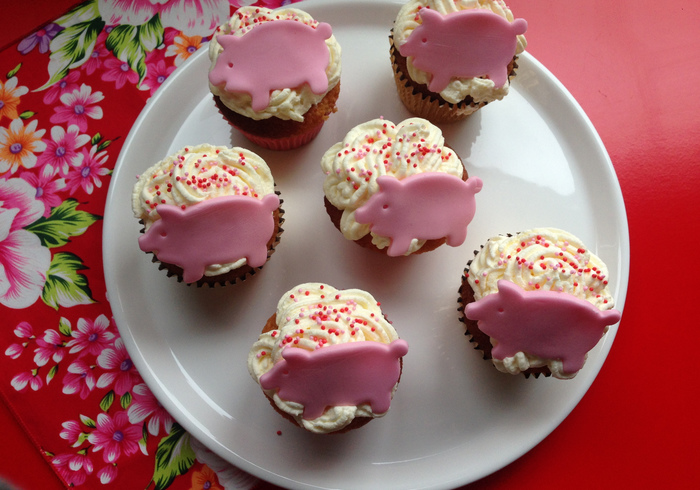 As always, we bake cupcakes for the kids for Chinese New Year, with piglets this time because it is the year of the pig. A light raspberry buttercream on top seemed very tasty to us, so that was the plan.

On the internet we have read many times that making your own butter cream is not difficult. Maybe that's true but unfortunately sometime somethings go wrong at snazzie's and that happened now, with the light butter cream with pastry cream. In yesterdays blog we show you the steps and the result. It is up to you whether you want to try it.

We switched to plan B and whipped double cream. The kids really like the cupcakes and to us that's what matters most. Remains that we do not like to throw away food and that it not only costs unnecessary money but also a lot of work :(
How to make the piglet cupcakes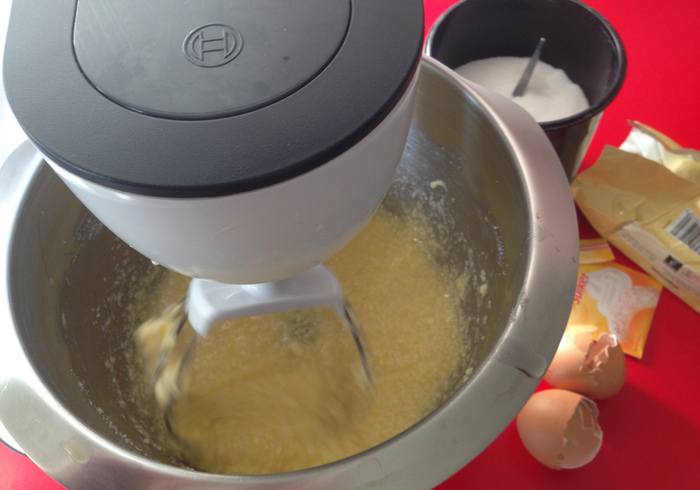 Beat the butter with the sugar and vanilla sugar creamy.
Beat the eggs into the butter mixture, one by one.
Beat in the flour in parts then finally the milk.
Place paper cupcake cases in a baking tin.
Preheat the oven to 170°C
Make balls of batter using a small ice cream scoop.
Bake the cupcakes in 15 minutes golden brown.
Allow the cakes to cool in the tin on a rack.
Beat the cream until stiff with sugar and klopfix.
Roll fondant thinly then cut out piglets.
Pipe the cream on top of the cupcakes.
Place the piglets on top of the whipped cream.
Scatter on some sprinkles and ... Happy New Year!