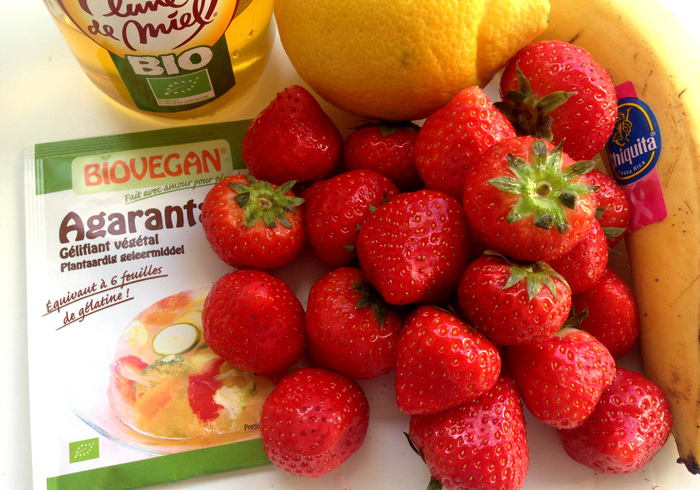 Shopping list
100g strawberries
100g banana
1 tablespoons lemon juice
2 teaspoons clear honey
1 sachet Agaranta, 6g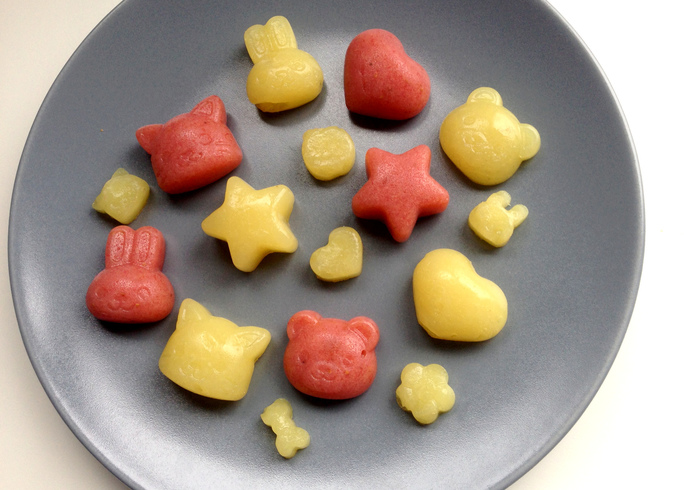 Today the sweets are a pretty pink, the strawberries take care of that. You would think that these sweets can do without honey because strawberry and banana are both sweet fruit. Yet the fruit needs some extra sweetness this time of year. In summer, in the strawberry season you can leave the honey out.

How to make strawberry - banana sweets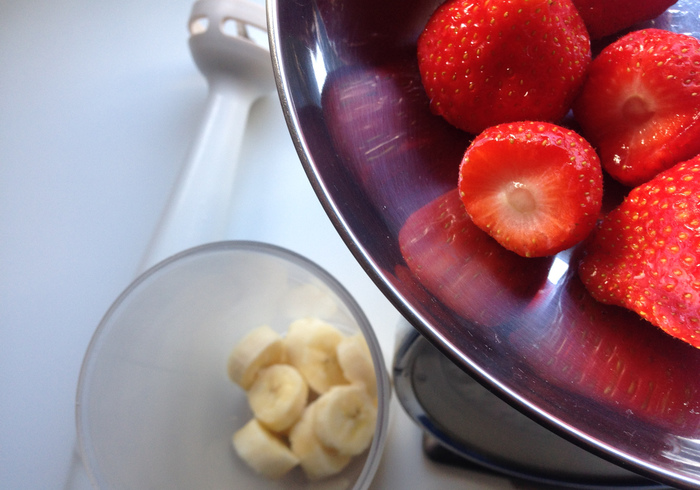 Slice the banana then put it in the blender.
Wash and cut the strawberries then add to the banana.
Blend the fruit until it is nice and smooth.
Pour it into a sauce pan and stir it.
Stir lemon juice, honey and Agaranta into the fruit mix.
Boil it for 2 minutes while stirring.
Cool the liquid quickly, pour it into the molds.
Please mind!
Stir in the Agaranta firmly if you add it dry to the liquid, make sure there are no lumps in it.
Bring the fruit mixture to the boil and let it cook for 2 minutes on low heat until it thickens.
Cool the fruit mixture swiftly in a pan of (ice)cold water then quickly pour it into the mold.
Allow the sweets to set in 1 hour at room temperature or in 30 minutes in the fridge.
Press the sweets gently out of the molds.
The healthy sweets can go in the Beno Box too.