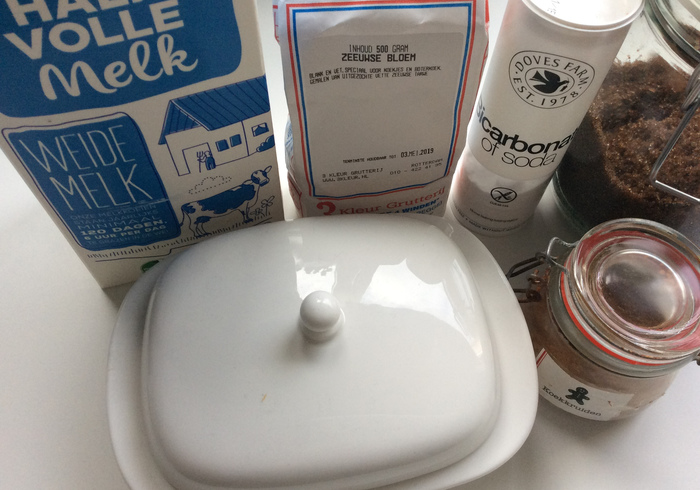 Shopping list
250g flour
140g dark brown caster sugar
150g cold butter
2 teaspoons speculaas spices
1 teaspoon baking soda
4 tablespoons milk
pinch of salt
fondant icing in various colours
ready made icing
multi-coloured sprinkles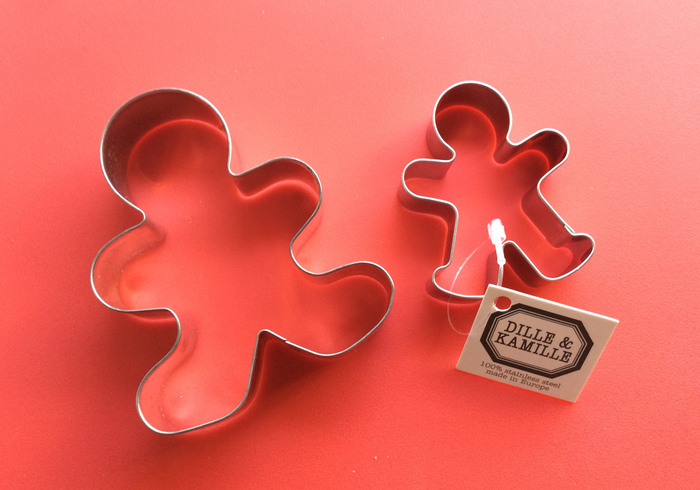 Unexpectedly we come across this tiny gingerbread man cutter! We can not resist it, we're going to get started right away: we make mini-speculaas Pietjes, that's so much fun!


How to make the mini-Pietjes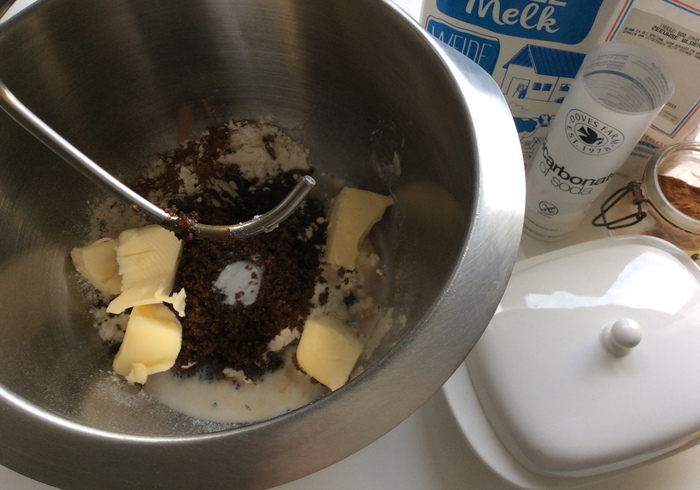 Mix the butter with the sugar, milk and salt until combined.
Stir spices and baking soda into the flour.
Knead all ingredients by hand into a smooth dough.
Wrap the dough in cling film, place it in the fridge.
Allow the dough to rest overnight in the fridge so the speculaas flavours can blend well.
Roll the dough to 1 cm thickness.
Cut out the mini Pietjes.
Put on waxed paper on the baking tray.
Preheat the oven to 175°C
Bake the Pietjes for 10 minutes.
Allow the biscuits to cool on a wire rack.
Cut out fondant icing suits and hats.
Stick the fondant on the Pietjes with a drop of water.
Decorate the Pietjes with multi coulered sprinkles.