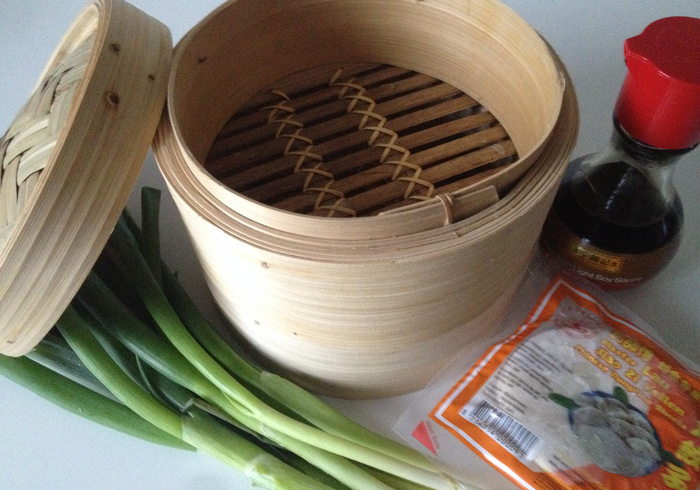 Shopping list
300g minced pork
2 spring onions
a piece of fresh ginger
15 ml soy sauce
1½ teaspoon salt
1½ teaspoon 5 spices
1 teaspoon corn starch
a packet Jaozi sheets
1l water
Extra soy sauce to serve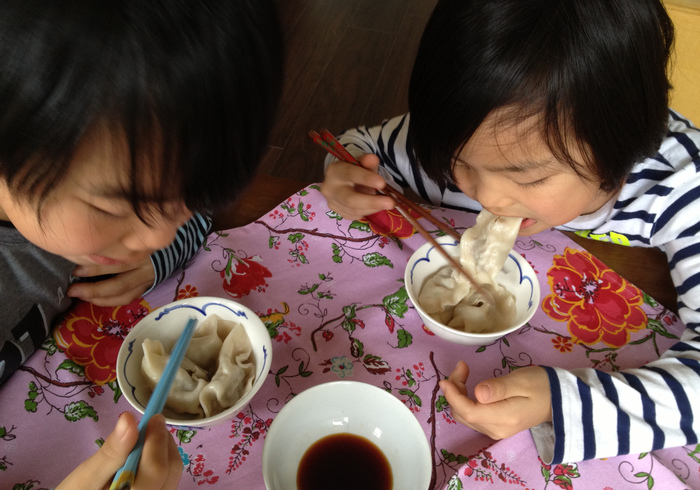 In anticipation of the Chinese New Year we make Jiaozi, a popular Chinese New Year dish. Last year we made Jiaozi stuffed with cabbage, mushrooms and pork. Then we showed you how to steam or deep fry the Jiaozi.


Today we make Jiaozi with minced meat, chopped spring onions and ginger and this time we cook them. We make it easy on ourselves with ready-made Jiaozi sheets from the Chinese supermarket, which we defrost first.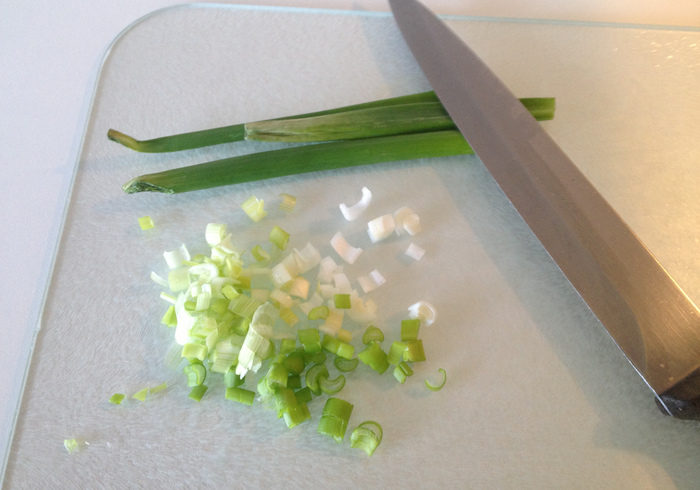 Cut the spring onions in strips.
Add them to the minced pork.
Jona grates the ginger in it.
Knead the spices and the soy sauce into the meat.
The Jiaozi sheets we spread out earlier.
Spoon some filling on each sheet.
Heat water but only put in the Jiaozi when it boils.
While we wait on the water we fold the Jiaozi.
Paste the edges closed with a drop of water on a brush.
Slide the Jiao zhi with a slotted spoon into the hot water.
Boil the Jiaozi in 8-10 minutes cooked.
Serve them with a bowl of soy sauce.
The boys immediately dig in, yummy!
Gong Xi Fa Cai! - Happy New Year!